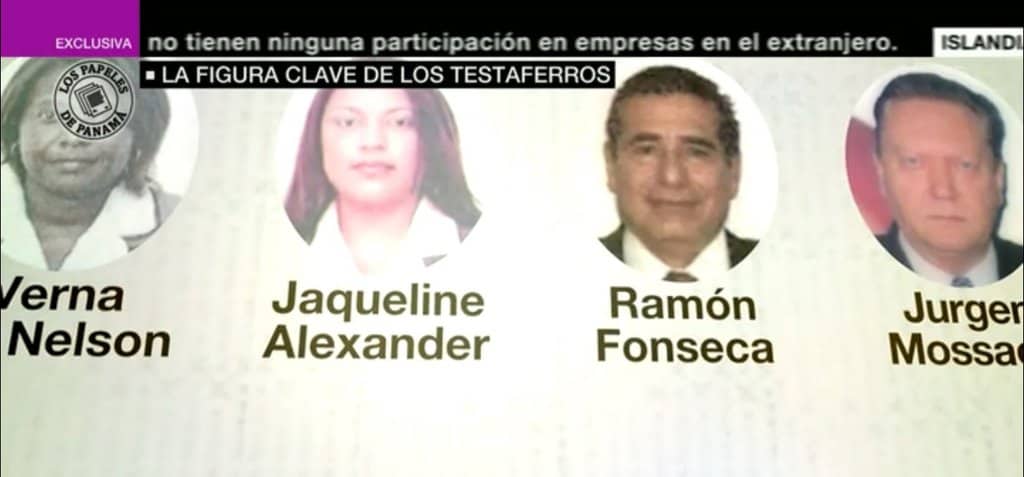 Yesterday I uploaded a French TV video of a journalistic investigation in Panama into the hired directors on companies registered in Panama by Mossack Fonseca. That documentary focused on Laetitia Montoya when of course the name at the heart of the Egrant inquiry is Jacqueline Alexander.
Here's a Spanish TV feature investigating the practice of signatures-for-hire by poor women providing Mossack Fonseca with their identities to provide people hiding their money, such as the owner of Egrant, with directors who pretend to be acting on their behalf.
This feature repeats of a few of the issues from the French feature you may have seen yesterday but then specifically refers to Jacqueline Alexander as well as one of them.
You can google translate the report to learn more.
Why is it important to put this in context? Because it appears that the denial of Jacqueline Alexander about the authenticity of her signature on the Egrant certificate appears to be the basis on which the documentary evidence indicating the ownership of Egrant has been discounted by the Magisterial inquiry into this matter. There no doubt are other grounds for the Magistrate's conclusion that there's insufficient basis for prosecution.
We can only be sure of the context in which Jacqueline Alexander's affirmations have been taken when we can see the entire body of the inquiry report. Until then we can only question the conclusions without seeing the premises that could be sounder than we're making them out to be.
But for now, those premises are concealed. We'd have to wonder why.
Jacqueline Alexander fronted for thousands of people she never heard of from all over the world. Her signature was on tens of thousands of documents related to organisations that she had no relationship with other than the pretence that she was their director.
This is not a claim pulled from thin air. This is what the Panama leaks found.
See her above in the screengrab from the film in the link about shown next to Jurgen Mossack and Ramon Fonseca the lawyers who set up this edifice and who paid her a pittance to pretend, thousands of times over, to be something she is not. Mossack and Fonseca have been jailed. Their former employees are very highly motivated not to share the same fate.
While the Magistrate debated the reliability of the testimony of a former employee at Pilatus Bank, what evaluation has been made of the reliability of the testimony of Jacqueline Alexander?
And if she, almost certainly correctly, testified her signature on the documents was a counterfeit, has an assessment been made of the fact that this was indeed the system with which her employer functioned.