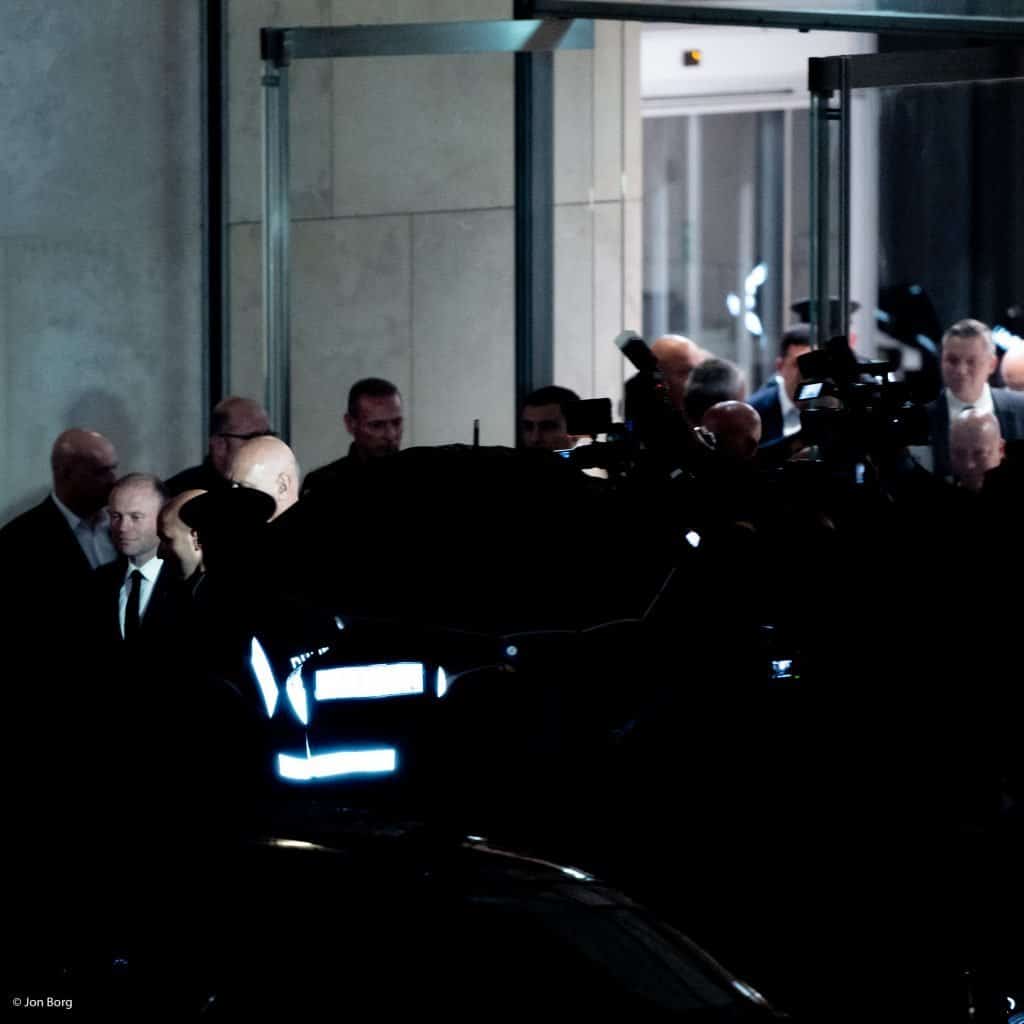 Reports from within police headquarters on various media outlets say that Yorgen Fenech is throwing more in the way of the police to try to buy himself some relief from the prospect of a life sentence for murder.
It remains to be seen what value his testimony has. Times of Malta's Ivan Martin reports today that their sources tell them Yorgen Fenech "has so far failed to provide any evidence linking any particular individual to the assassination."
But Yorgen Fenech is saying he too is just a middleman.
That means there's another layer and the names of Chris Cardona and Keith Schembri are being dropped.
Yorgen Fenech is also reportedly saying Keith Schembri is involved in more corruption that so far we know of. Not that that surprises anyone. What perhaps maybe surprising is that Keith Schembri and the pardoned middleman Melvin Theuma know each other and the former has sought to help out the latter with a favour: a ġoppmalgvern of all things. That's a retainer, a monthly salary, in return of no particular work but paid for by the taxman. It's unclear whether this arrangement was discussed before or after the assassination of Daphne Caruana Galizia.
It's certainly possible Yorgen Fenech is trying to get himself out of trouble by pinning this on somebody else. It certainly is.
But it is absolutely intolerable for Keith Schembri and Chris Cardona to remain in office while their alleged involvement in a murder is checked.
It is unbearable for Keith Schembri and Konrad Mizzi to remain in office while their documented corruption appears to have been covered up by a self-confessed murderer, the person who bribed them.
It is insane for Joseph Muscat to remain in office, he who protected Keith Schembri, Konrad Mizzi and Chris Cardona through and through and kept them in office in spite of all the evidence that emerged against them and to now interfere in a murder investigation and decide on amnesties and so on.
It is complicit and corrupt for the Labour Party parliamentary group to express unanimous confidence in Joseph Muscat while this is happening.
The country is on tenterhooks. Everyone is just watching Joseph Muscat's next move. No one is doing any governing. The world is watching us eating ourselves up.
What is he going to pull to save his neck? It is clear that is what Joseph Muscat needs to do now: survive, at any cost. At the cost of truth. At the cost of justice.