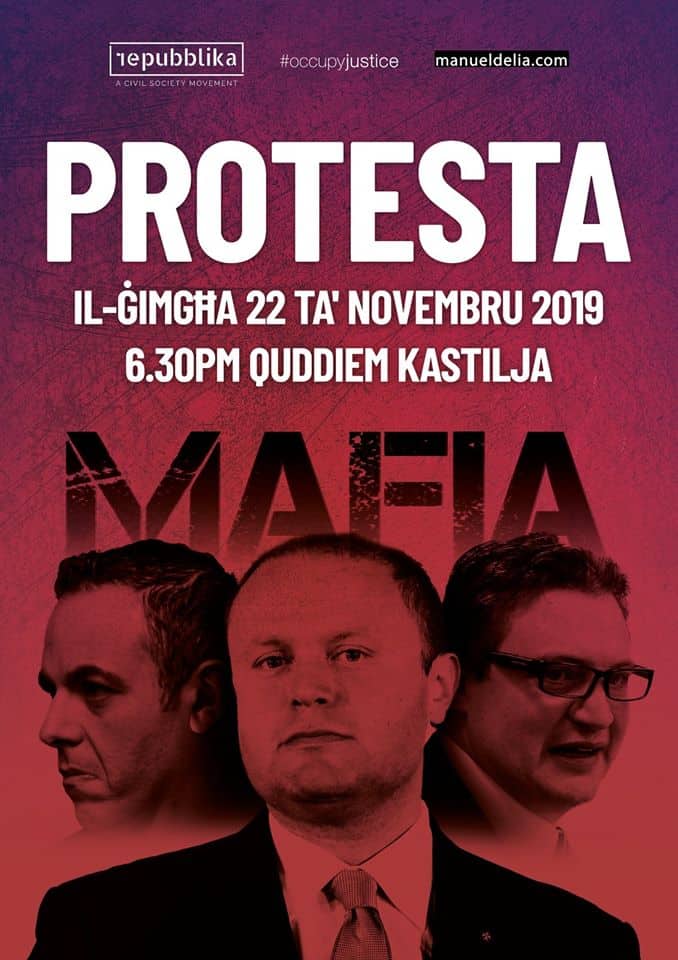 Repubblika, #occupyjustice and manueldelia.com reiterate their protest and will be gathering in front of the Auberge de Castille on Friday 22 November at 18:30 to demand the resignation of Prime Minister Joseph Muscat.
Joseph Muscat has a clear political responsibility. If he had dismissed Keith Schembri and Konrad Mizzi when the Panama Papers confirmed Daphne Caruana Galizia's reporting that these two set up secret Panama companies, Daphne Caruana Galizia would be alive today.
To protect his friends Joseph Muscat suffocated the rule of law, sowed impunity and thanks to him Malta reaped violence.
They killed a journalist to avoid prison.
Now it is up to Parliament to provide Malta with the leadership it needs. The majority of honest Members of Parliament from all its sides must remove the corrupt and the accomplices of murderers and begin the clean up of Maltese public life.
We call on civil society and all people of good will to join us in this protest.