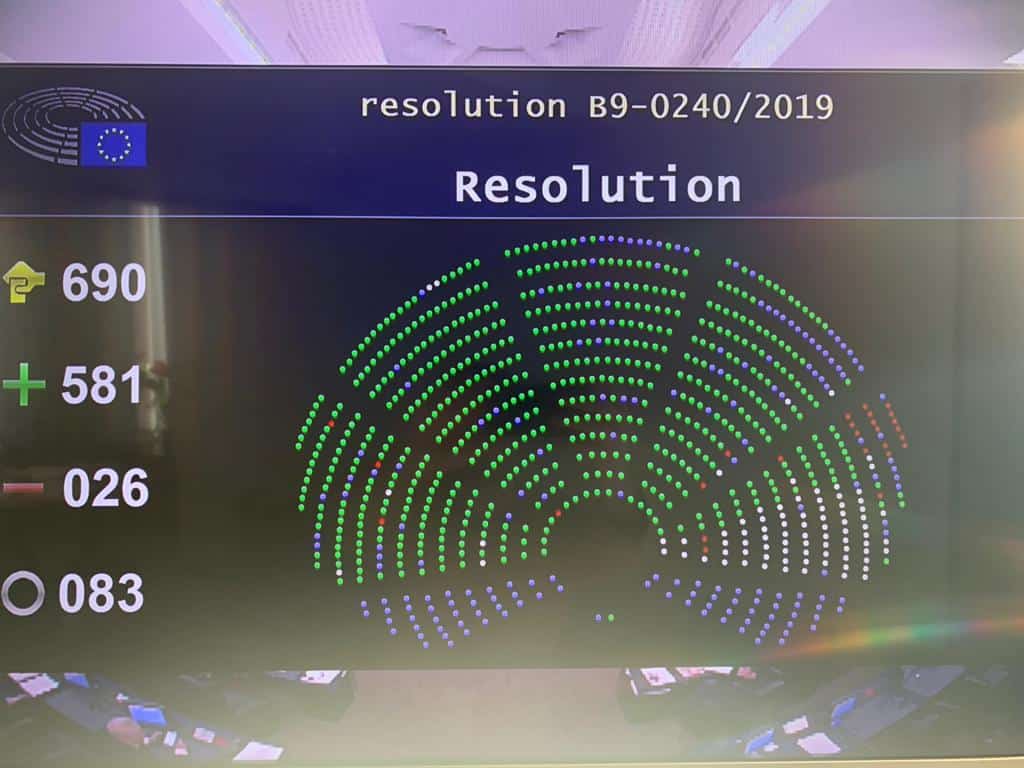 581 MEPs voted in favour of a resolution urging the European Commission to immediately "start a dialogue" with Malta to fix its disregard for the rule of law. They are clearly not impressed by Owen Bonnici and his broom.
Only 26 MEPs voted against the motion most of them right-wing nationalists for whom no European Parliament should exist, let alone European standards of decency in public administration. The only Socialist MEPs to vote against the motion are those elected through Malta's Labour Party. Their love of party and loyalty to Joseph Muscat superseded again their love of country which would have had them call for Joseph Muscat's immediate departure.
83 MEPs abstained.
581 of a parliament of 690.
This is the worst but the not the last humiliation suffered by Joseph Muscat that now has become a national embarrassment of epochal proportions. Many of those MEPs stood up in the debate yesterday in a chorus calling on Joseph Muscat to quit now.
Antonio Tajani called this vote Europe's motion of no confidence in Joseph Muscat. It could not be more resounding.