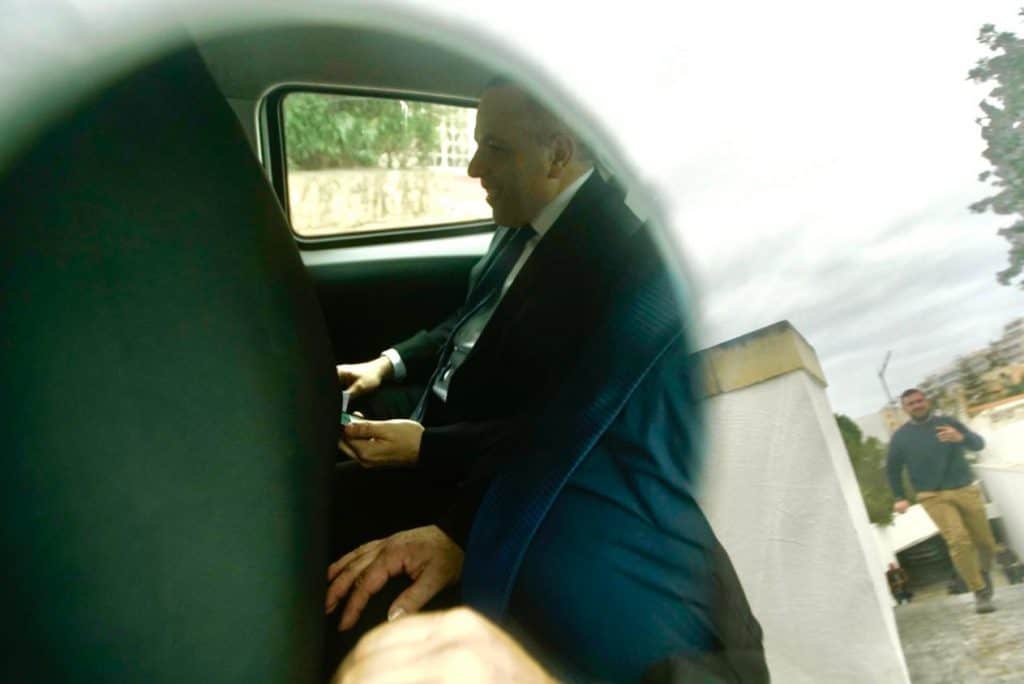 Keith Schembri here at the back of a court marshal's car leaving his Santa Marija Estate Villa this morning taken to testify in court on the back of arrest warrant issued to force him to attend the constitutional case brought by Yorgen Fenech against the Maltese authorities.
Yorgen Fenech has been charged with the murder of Daphne Caruana Galizia, a charge he denies. In a constitutional complaint Yorgen Fenech claims investigating officer Inspector Keith Arnaud is too friendly with Keith Schembri for the investigation and the prosecution to be fair. Yorgen Fenech alleges that the real mastermind of the assassination of Daphne Caruana Galizia is Keith Schembri, formerly Joseph Muscat's chief of the prime minister's staff and close friends "like brothers" of Yorgen Fenech.
In testimony this morning Yorgen Fenech claimed that Keith Schembri told him Inspector Keith Arnaud regularly updated him with progress in the investigation and Keith Schembri would pass on the information to Yorgen Fenech.
Testifying this morning Inspector Keith Arnaud admitted to frequent communication over WhatsApp with Keith Schembri but denies the communication went beyond the coordination of formal briefing meetings in Castille. Inspector Arnaud was unable to produce copies of these conversations as he said he lost most of it when he changed the phone and he deleted most of the rest.
Keith Schembri is on his way to Court to be forced to testify in the case.
The photo above is by Ben Borg Cardona.