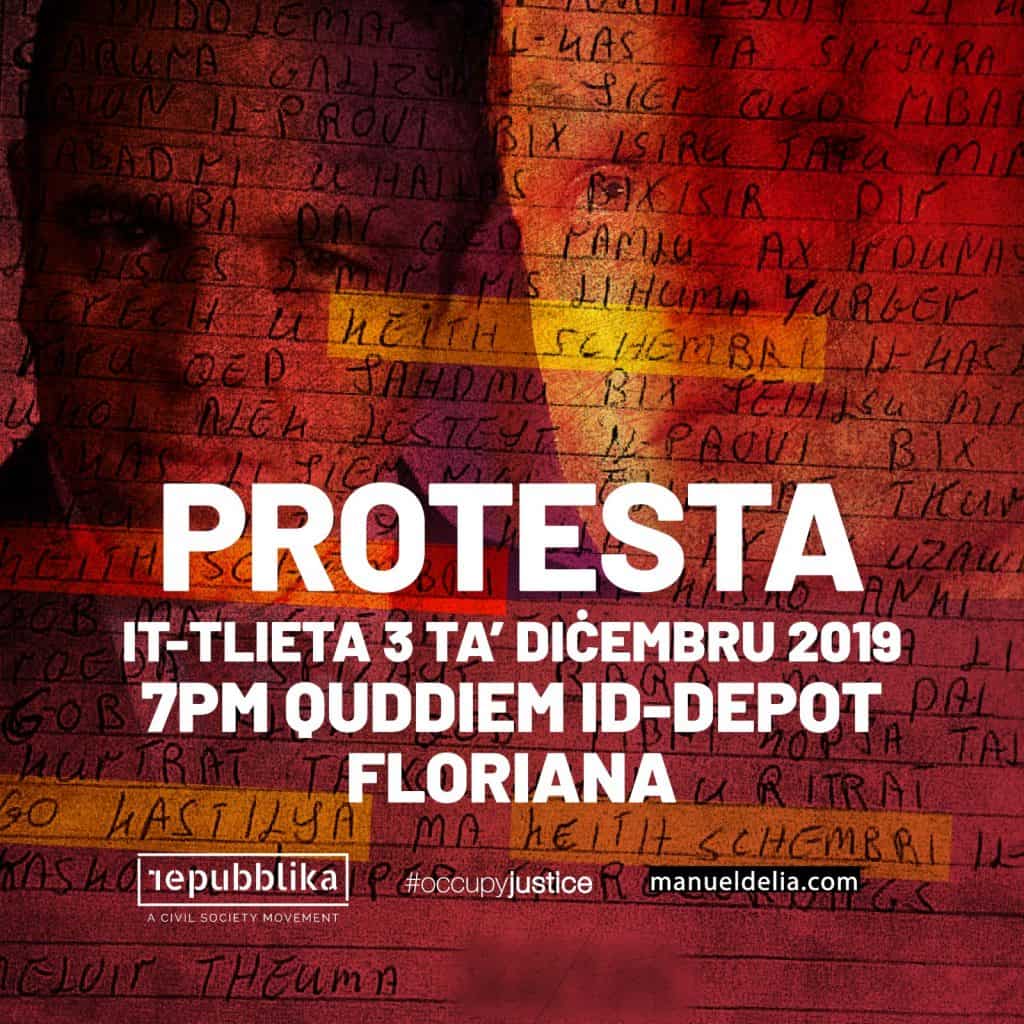 Keith Schembri is expressly named in a document found in Yorgen Fenech's possession written by Melvin Theuma, the man pardoned by Joseph Muscat as a mastermind in the killing of Daphne Caruana Galizia. And yet, on Joseph Muscat's orders, Keith Schembri has already been exonerated by the police.
This is a cover-up. Of a murder. By the government. This is the mafia in control that kills with impunity those who challenge their pretended right to steal.
We can't take this lying down. We can't let Joseph Muscat complete his cover up in the 41 days' grace he gave himself. He needs to go now.
Join us at tonight's protest. Please.