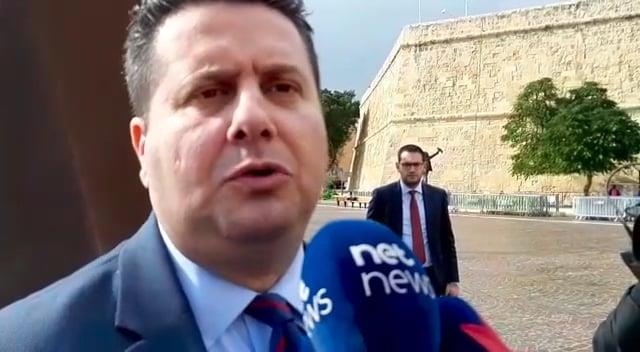 Edward Zammit Lewis did not make it to cabinet in 2017 and had to wait for Helena Dalli's elevation to the European Commission to get his black limo back. He got back into government just six months ago glorifying, as everyone on that side of Parliament did until a week ago, the supreme wisdom, purity and infallibility of the great Joseph Muscat.
But for the two years or so that he was out of government, his former and future colleagues made up for the loss in prestige by stuffing him with contracts for legal work.
One of his most prominent 'clients' was now former and now disgraced tourism minister Konrad Mizzi. He engaged Edward Zammit Lewis for legal work although the minister could never really explain what the work amounted to.
Nor did he agree to let us know the details especially since this was a deal between two Labour party politicians paid out and settled with tax payers' money. Konrad Mizzi even turned down a Times of Malta freedom of information request for the contract in line with the government's strict policy of secrecy to cover up corruption.
Edward Zammit Lewis profited handsomely from the arrangement. Is he going to put this on the agenda of the cabinet committee on governance he now chairs to recommend it as a best practice model? Does he have any newly or perhaps temporarily retired politician friends of his that could benefit from retainers with vague deliverables and contracts that he could keep from prying eyes by flouting freedom of information rules?
This is not very encouraging, is it?