Updated at 11:50. See below for corrections.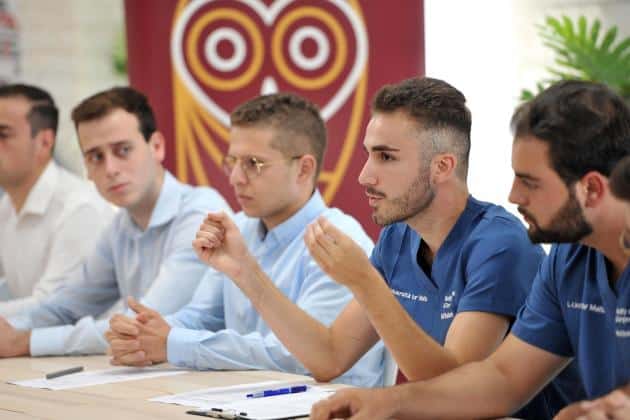 The union of students in the University of Malta medical degree program complained last week about pressure at Mater Dei for spots with consultants for their own members as they compete for space with Queen Mary University students undergoing the Barts medical program in Gozo. The tension arises over the assignment of students with hospital consultants during the practical attachments medical students have in hospitals as part of their degree program.
There are currently 15 Barts students at Mater Dei Hospital compared with 400 University of Malta students at the same hospital sitting for their MD programs in their third to fifth years. There are another 300 students studying for short stretches at the University of Malta doing their electives there.
Last week's flare-up occurred after University of Malta students found the consultant gastroenterologist they were expecting to make ward rounds with already busy with another 6 Barts students. Sources tell this website the incident happened because of a booking conflict.
But University of Malta medical students appear to be unaware that another UK institution — the University of Westminster — is advertising in its prospectus a partnership with the University of Malta to allow graduates of its BSc in Medical Sciences program to join the third year of Malta's MD degree course. All they need in addition to a second lower qualification from Westminster is a Maltese language course and a six weeks anatomy summer school in Malta that will include dissection of cadavers left to medical students here for research.
Their preparatory courses will cost Westminster graduates £7,000 which will get them ready to join the MD program in its third year. The first two pre-clinical years in the MD program are notoriously tough but Westminster graduates will pass them breezily by.
It is unclear how many students are expected from Westminster to join third year MD in Malta when the first graduates in BSc from Westminster move in to join the Malta MD program in three years' time but sources suggest that could amount to up to 60 students. This is expected to have a considerable impact on resources at Mater Dei and at the medical faculty incomparable with the full complement from Barts that caused much grief last week.
Non-EU students joining Malta's MD program in its third of five years from the University of Westminster will pay tuition fees of €26,000 per annum.
Graduates of the University of Malta in degrees comparable with Westminster's BSc in Medical Sciences are normally allowed to join the MD program in Malta in its first year, not its third year.
The influx of Westminster students three years from now is likely to exacerbate the pressure for placements of local University students. Since St Luke's Hospital was handed over to VGH and then to Stewards Health Care the University of Malta lost its Medical School campus in Msida. Plans for a new Medical School on Mater Dei grounds have never been implemented.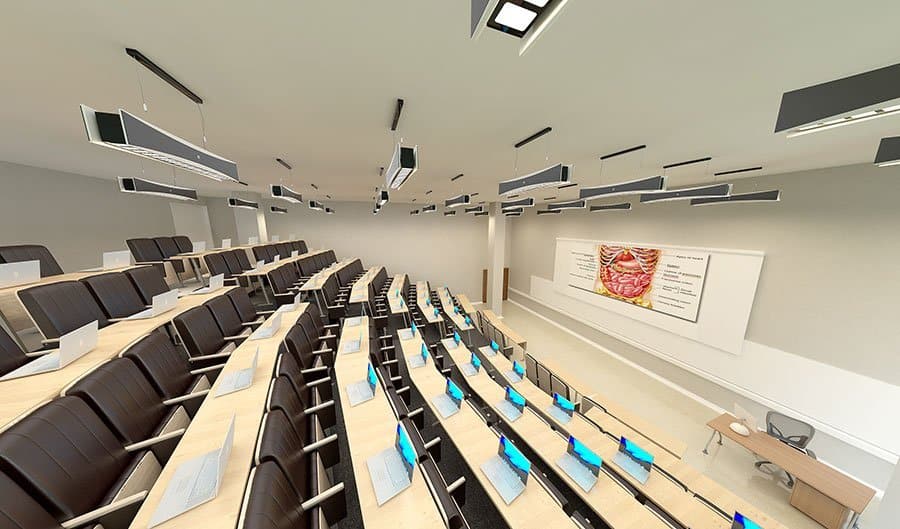 In the meantime, a state-of-the-art Medical School has been constructed at the Gozo General Hospital for the use of Queen Mary University/Barts students. As the Barts program is still ramping up the site that includes sophisticated mock-ward set ups and fully equipped laboratory dummies for the training of students is for now under-utilised. In the meantime, University of Malta medical students are reduced to working in corridors most of the time and as last week's student union statement shows tensions about the contrast in the treatment they are getting compared with students of other institutions are running high.
In theory the Barts Medical School in Gozo was built by Steward Health Care. However, ongoing pressure on the government from Steward to increase the fees it charges the government for its services strongly suggests that ultimately the new Medical School in Gozo is being financed by public funds diverted from the much-needed new Medical School for the University of Malta.
Unlike Barts, which is a specialist medical university with a renowned tradition in medical studies, the University of Westminster does not itself offer an MD program. Westminster ranks between 600th and 800th in the world university rankings which is also the range of the University of Malta. This compares with 110th worldwide ranking for Queen Mary University. Queen Mary is a member of the renowned Russel Group of top UK universities and ranks 5th in the UK for performance and research.
This suggests that while there is a potential for knowledge transfer from Queen Mary to the University of Malta, Westminster and Malta are in the same league. It is understood that there is no ongoing cooperation between the Gozo Queen Mary program and the University of Malta medical program, although this has been offered in the past by Queen Mary and rejected by Malta.
The arrangement between Malta's MD program and the University of Westminster has not been publicised in Malta. A recent circular by the Dean of the Faculty of Medicine to staff and students announcing developments in the faculty did not mention the expected influx of students in next year's third year program of the local MD course.
Notes: 1. An earlier version of this report mistakenly reported that BSc graduates from Westminster would require a second upper degree to join the MD program in Malta. The correct fact is that they will require a second lower class degree.
2. An earlier version of this report mistakenly reported influx from Westminster graduates was expected in 2020. The first cohort of students is expected to join Malta's MD program in 2023.