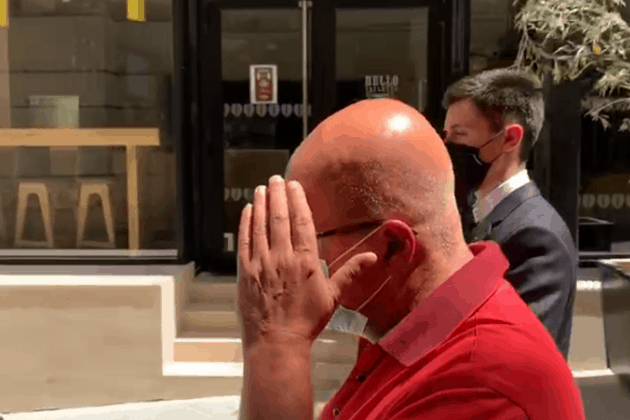 Malta Today reported today that the interdiction the court handed down to Aldo Cutajar in 2005 was just a few months later revoked by another court order. The court sympathised with Cutajar's plea that since he had already lost his government job as a result of the case, the interdiction should be lifted to reduce the enormous challenge ahead of him of rebuilding his life in the employment of someone else.
The court decision quoted by Malta Today, which this website has not seen, specifically acknowledges the fact that Aldo Cutajar lost his government job. He would therefore have needed to be reinstated to government employment because the evidence shows that when he was deployed to China in 2016 he was already in substantive government employment.
Reinstatement is not an automatic process. It becomes possible once interdiction is lifted but would need a specific process in the government's disciplinary system, including the deliberation of a specific 'reinstatement committee' that is appointed to review such cases. They would have to decide to recommend allowing him back in.
We have yet to find out when this happened. It's perfectly possible Aldo Cutajar was reinstated to government employment soon after his interdiction was lifted in 2005. It's perfectly possible Aldo Cutajar's brother, Mario Cutajar, had nothing to do with that decision because though he worked in government, he wasn't the civil service chief.
But that doesn't let Mario Cutajar off the hook.
Aldo Cutajar's deployment to China happened in July 2016. At the time, Aldo Cutajar was a senior principal outside the diplomatic service. Someone will have needed to decide to bring in a public officer from outside the diplomatic service to hire them as First Secretary in Beijing, and later as Consul General in Shanghai.
Dispatches like these normally require security clearance. That's a complex process that involves the security services checking the background of persons earmarked to be placed in sensitive positions, including positions of engagement with other countries.
A security background check of Aldo Cutajar would have brought up his admission and conviction for misappropriation of public funds.
Therefore someone, somewhere decided to deploy Aldo Cutajar to Beijing having either made the conscious decision of dispensing with the security check procedure altogether or, perhaps less likely, to overlook the finding of misappropriation and deploying him anyway.
And all this did happen while Mario Cutajar was civil service chief.
This is not unheard of. After all, this government hired a convicted revenge pornographer and deployed him as one of the most senior representatives of the country in European institutions. That's Cyrus Engerer if you've forgotten.
This other example shows that these trusted persons are appointed to these sensitive positions by conscious political intervention. That is what they need to carry the responsibility for: trashing the rules to impose their will instead.
Whoever decided to appoint Aldo Cutajar to the mission in China either ignored the risk that someone who has committed misappropriation can do the same or worse when working in an embassy or has put him there precisely because they shared his plans for illegal profiteering.
Either way someone is responsible for this, and the civil service chief is a good place to start asking questions. It doesn't help that Mario Cutajar is Aldo Cutajar's brother. But even if he weren't, by shrugging and staying put, he's not even beginning to deal with this properly.