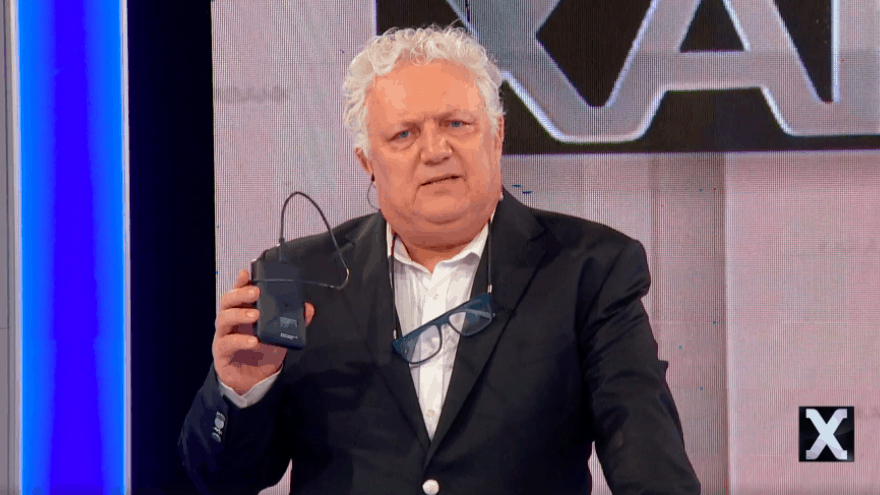 In 23 years I watched Xarabank some 4 times. I was on the show 3 of those times and did badly every time. The fourth time was the show when they had people speaking for candidates in the PN leadership election who wanted to replace Eddie Fenech Adami. That's 16 years ago now.
Like many, I didn't think Xarabank provided the best way to discuss issues of national importance. But if TV scheduling were designed to my tastes it would be wall to wall history documentaries and repeats of classic Star Trek episodes.
No show has a guarantee of perpetual survival. Only The Simpsons lasted longer than Xarabank but the characters of The Simpsons do not grow old and fat.
What I find significant is that today all we've heard is the sound of the blade roll down to behead Xarabank, followed by an eerie, awkward silence. We know Xarabank is going. Many of us had reasons to dislike it. But we're left with an emptiness that is dangerous and worrying.
TVM has not told us what it plans to replace Xarabank with. No one even dares hope that the long booked Friday night slot will include tough questions for the government.
The government does not do tough questions anymore. It's been shutting down every opportunity for reporters pushing their buttons since 2013. All that's really left now is One TV and one on one interviews with propagandists wearing kid gloves.
Perhaps for some it is hard to mourn Xarabank. By all means if you want to reduce this to a discussion on taste, stick to your standards. But if you don't like Mondrian you don't celebrate the slashing of one of his paintings. It's just one more degenerate artist, one more inconvenient journalist, ditched to be replaced by something squishy like Norma Saliba for Robert Abela to blow his nose on.