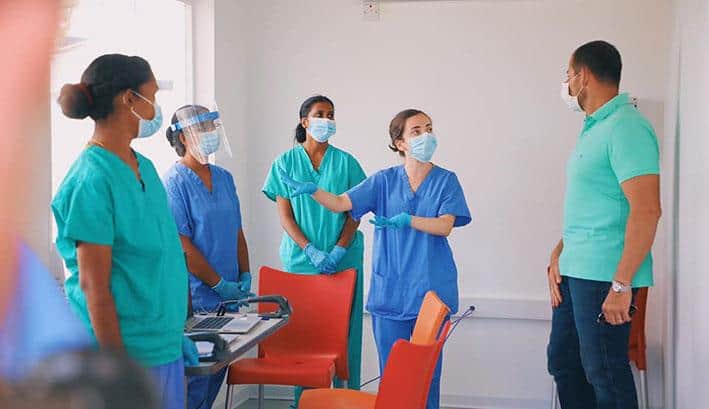 There was a bit of a scene on the Gozo channel ferry yesterday. A couple of enforcement agents fined two women for not wearing masks while they were sitting at table. A debate ensued – it wasn't quite as calm as that Oxford Union description suggests – about the nuances of mask-wearing regulations.
Does the exemption on wearing masks that applies to people sitting at table in a restaurant also apply when you're not eating anything, or about to? The enforcers didn't think so and presumably they know the rules. The enforced upon said that didn't make sense. How is contagion more likely if you're not chomping on food?
Much of the confusion about the rules comes from the cavalier conduct of some of our political leaders.
Think back, for illustration, to another politically charged imposition that was part of a health reform. It's hard to picture now but not so long ago, people smoked at table in restaurants, and bars and nightclubs were thick with fumes from burning cigarettes. Then a smoking ban in public places was introduced. Not a popular measure, by any stretch. Smokers accept their fate now, shivering in the rain on the pavement when despair for a fag gets the better of them. But it took time, and fines, for acceptance to set in.
Government ministers were watched closely for signs of hypocrisy. A picture of a smoking minister in a restaurant, utterly harmless a year before, would be a major scandal. Manwel Cuschieri had some fun with that for a while.
Morale of the story is we need our leaders to lead by example. Ireland fired its tourism chief for going on holiday to virus-infected Italy during the crisis. And the same Irish indignation has just forced the resignation of European Commissioner Phil Hogan who quit last night after controversy in the Irish press because he attended a dinner organised by his golf club last week.
Phil Hogan was a big asset for the European Commission. President von der Leyen could say that in spite of the political embarrassment she needed the man to stay on the job, like Joseph Muscat had said when he justified not firing Keith Schembri and Konrad Mizzi.
But Phil Hogan resigned of his own accord after a week reading in the press of his home country that if politicians want people to practice social distance, wear masks and all the other things they need us to do to stop spreading disease, they should start by doing it themselves.
Phil Hogan wanted to make sure we understand he wasn't fired. "I resigned myself," he told Irish broadcaster RTÉ. "Nobody has to tell me … what is the right thing to do."
At the risk of stating the obvious, these stories are worth reporting because they speak of standards we no longer dream of here.
When Robert Abela returned from one of his many August trips to Marina di Ragusa, he drove from the harbour straight to Mater Dei Hospital for a photo op. In Marina di Ragusa he was spotted licking ice-cream in a crowded lido and then burning the calories spinning with many people he presumably did not know, at an outdoor gym.
Before you could learn to spell self-isolation, he walked right into sensitive parts of the most fragile sections of the hospital where spectacular precautions are taken to avoid anyone bringing in the disease. From harbour to hospital. He did not pass Go. He did not collect £200. But he did get a lot of photos to mitigate people's anger about him abandoning ship in the middle of a storm.
That's just one example of many.