Updated. 09.09.2020 at 18:08
There's more to the story of Nazzareno Mifsud who is wanted by the US authorities to answer for charges of sexual molestation of children in 1986 and 1987. He is currently waiting for a decision by a Maltese court on a request by the Americans for his extradition.
Nazzareno Mifsud was born in Ħal Qormi on 12 February 1963. The record of his ID shows that he has used aliases since his return from America in 1987. Though his first name was "Nazzarenu" he branded himself as Reno. His ID card record shows that at least since 1987 he presented himself to the authorities as "known as Ryan".

Ryan, Reno, Nazzarenu and Nazzareno Mifsud re-invented himself in other ways while a fugitive from US law.
In the mid-2000s he appears to have lived in the UK for some time. An entry in the UK's Companies House register shows he was director of a UK firm called Better Projects Limited. The filing lists him as "Nazzareno Ryan Mifsud" of Maltese nationality and shows him providing an address in Hertfordshire. He registered his company in Cardiff, Wales. The company appears to have been set up to provide technology consultancy but has since been wound down and any record of its activity has been struck off.
On the back of this information, this website traced "Ryan Mifsud" to his Linked-In profile that presents him as a senior IT consultant. That account lists his current employment as Head of Operations & Compliance at something called the "London School of Commerce" which has a Valletta address.
His CV is truly impressive. Ryan Mifsud presents himself as "a dedicated, gifted, capable, efficient and enthusiastic professional who has twenty-five years' experience in all aspects of operations, programme, portfolio and project management, starting from the bid stage through to completion, including design, procurement, site management, technical, commercial and financial control as well as liaison with the client and other stakeholders."
His educational background says he studied in Malta at Stella Maris College until 1976. After that he says he obtained his first and second degrees and a PhD from "Trinity University". There are several 'Trinity' universities in the world, not just the famous Dublin college. Ryan Mifsud's Linked-In page does not specify which it is: Ireland, Texas, Philippines or a host of other possibilities. His college education will come up again in this story.
Between 2002 and 2010 he appears to have worked in the UK, with a year in the Netherlands, which matches the time of the registration of his UK company.
The ICIJ database also shows he registered two companies in Malta. The first is Compu-Line Limited. The company was set up in 2017 but has since been struck off. No details about ownership or the company's history are available anymore on the public registry of companies.
The second company is Better Pro Consultants Limited, a company which uses a similar same name to his UK outfit and which he controls while co-owning with two minority shareholders, Romanian national Florian Antoce and British national Tarek M. Lagha. No accounts have ever been filed for this company.
Ryan Mifsud's LinkedIn CV also says that he was "Head, ICT Governance" at the office of the prime minister of Malta between January 1999 and December 2001. The entry says he worked in the Central Information Management Unit in the prime minister's office.
I contacted David Spiteri Gingell, who headed the CIMU for a period in these times to see if he would remember Ryan Mifsud. I shared with him a link to Ryan Mifsud's LinkedIn account mentioning nothing at first about the possibility that Ryan Mifsud could be the Nazzareno Mifsud wanted for 33 years by the US army.
David Spiteri Gingell told me Ryan Mifsud's dates on his CV are wrong. He was recruited at the CIMU sometime in 2002 after a public call made by the Public Service Commission. David Spiteri Gingell recalled Ryan Mifsud's excellent performance at his job interview where he delivered a presentation about his professional record. David Spiteri Gingell recalled Ryan Mifsud mentioning his "doctorate from Trinity" and, stunningly, the fact that he served in the United States army.
Ryan Mifsud got the job. But, David Spiteri Gingell tells me, after just a few weeks it became clear that Ryan Mifsud was completely out of his depth. He did not grasp even the most basic concepts and lacked knowledge that would be expected from anyone with his sort of academic qualifications.
On the back of this, David Spiteri Gingell, hired an external consultant to investigate Ryan Mifsud's academic degrees. They were found to be fraudulent. He was immediately suspended and after a disciplinary process he was fired from the public service.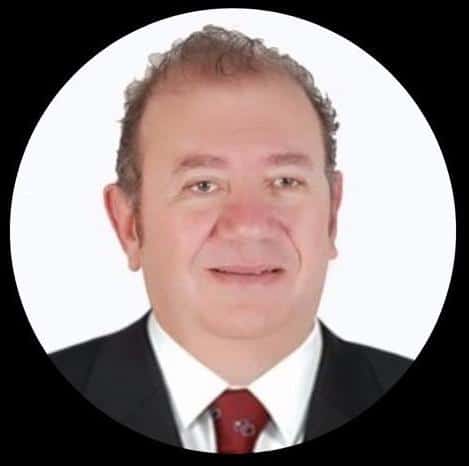 The picture on Ryan Mifsud's Linked-In account is not identical to the photo appearing as evidence in the records in the US court in Oklahoma.
An earlier version of this report included a photo which was taken from the records of the case of the Oklahoma police against Mr Mifsud. I was contacted by the Inspector of the Malta Police at the Paola Police Station and was informed that a person saying she was the niece of the person in the image has provided him with sufficient evidence for him to be satisfied that the photo in the Oklahoma police records was not an image of Mr Mifsud but of someone who resembles him. I have therefore decided to remove the picture.
Witness statements in the US say the latter photo was extracted from Facebook. A Facebook page with the name Nazzareno Mifsud does indeed have the photo in the Oklahoma court papers, but little else. And only 8 'friends' are listed on the page.
However apart from the alias of 'Ryan' that Nazzareno Mifsud is known to have used from public records of the ID Cards office, the date of birth and the ID number of both 'Ryan' and 'Nazzareno' match in several instances.
On the government gazette, Ryan Mifsud is listed with an ID number ending with "63M", the year of birth of Reno Mifsud listed in the Oklahoma court papers. The UK company listing gives the same February 1963 date of birth appearing in the Oklahoma court papers and matches his claim of having worked in the UK at the time on his LinkedIn profile. The address shown on the ICIJ database for Ryan Mifsud match the addresses for Reno Sive Ryan Mifsud. It is almost inconceivable that the two persons are different.
The clincher however is how Ryan Mifsud told a government interviewing board in 2002 that he was a US army veteran, at the same time that he was on the most wanted list of the US army for being a fugitive from justice.