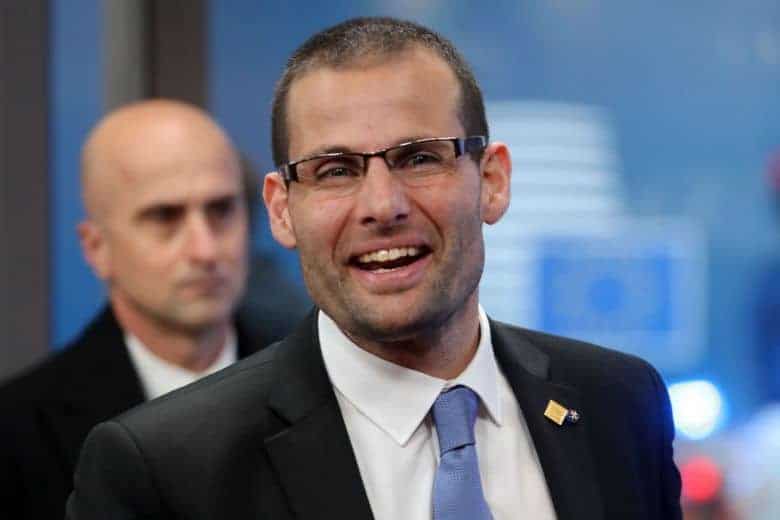 I could deny it if I liked. I could deny anything if I like – Oscar Wilde
Robert Abela, after a two-month honeymoon of a premiership with photo opportunities aplenty, faced his first ever real test. This happened to be the coronavirus. Admittedly nobody would have liked to step into his boots. The first wave was handled exceptionally well thanks to the Minister for Health and the Superintendent for Public Health who worked hand in hand with professionals and front-liners. They were in sync with each other and doctors, nurses and other front liners. The result was there for all to see. Numbers started to go down the curve was kept in check, never peaking.
Then Robert Abela broke restraint and proudly and irresponsibly announced that we 'had won the war' and Malta could return to normality. 'Normality' proved to be a disaster in lean disguise. "Waves are in the sea and there is no need to strike up public fear of a second wave," he joked. Together with Tourism Minister Julia Farrugia Portelli, he claimed victory and removed all restrictions. He even threw a party when the airport was re-opened. He pardoned all those irresponsible people who breached the rules laid down by the health authorities and were fined for their disregard of the law. Anything for a vote. Being an ex body builder and looking so macho he did not heed the advice of professionals telling him he was acting too soon. Then bang – the virus returned with a vengeance.
This week we had the biggest number of cases since the start of the pandemic, 106 in a day, which as a ratio of the population would be like the United Kingdom having 13,000 cases recorded in a day. The UK introduced new restrictions when their daily new case record was just over 3,000. But our Bobby knows better and introduced no new restrictions. Because he is sure that covid-19 will disappear in a few months just because he wishes it.
Numbers started to soar to unprecedented numbers. More people died. People, taking heed of what he said about 'enjoying the summer' became less cautious and the number of sporadical case shot up making tracing more difficult.
Because of the spike in cases of coronavirus on the island, a dozen countries placed travel restrictions on arrivals from Malta, including Italy and the United Kingdom. Julia Farrugia Portelli disappeared from the scene, taking refuge in her office. Abela played the immigration card, by suggesting that Malta's high numbers is the fault of immigrants coming by boat. Official figures dropped reference to migrant arrivals but the numbers kept growing.
Robert Abela remained aloof, refusing to take any blame for the handling of the second wave even as active cases shot up from just three cases in July to over 600 cases a month later. Yet Robert Abela, true to his word, took his vacation and sailed to Ragusa, where he enjoyed boating weekends on his personal boat. This when political leaders are expected to provide leadership in their country's moment of need. Being here and leading the fight back is the least one would expect from a sitting prime minister in a country anxious about a spike in new cases.
Criticism for Prime Minister Robert Abela's decision to return to his holiday in Sicily soared and the Medical Association of Malta declared that Abela's decision to go on holiday at the height of a health crisis suggested he did not appreciate the gravity of the situation.
Deputy Prime Minister Chris Fearne was acting Prime Minister for four weekends during which Robert Abela went to Ragusa on his boat. He found himself in an awkward position as he faced journalists with questions on the whereabouts of the Prime Minister as Covid-19 cases continue to climb.
Recently the Malta Employers Association carried out a survey about the covid-19 effect on businesses. Two hundred and thirty seven private companies, varying in size, from different sectors and employing more than 40,000 persons, participated in the survey. The survey showed that 96% said that the second wave of covid-19 could have been partially or fully avoidable. The majority (73%) said that the second wave will have a negative impact on the last quarter of the year. Nearly 60% of those taking part confirmed that most industries are not expected to recover until a year from now. 81% experienced losses during the pandemic. Yet Robert Abela still insists that business is as usual.
Abela now finds himself facing both the corruption legacy of his predecessor and an undeclared health crisis. This is  complicated by his own promise of continuity, failure to take action and defending Joseph Muscat and his criminal cronies. Abela is also facing national outrage against the construction industry following the death of a woman in the seventh house collapse to date, and the coronavirus outbreak rocking not just the Maltese economy, but the world. This did not help Abela as neither the business community nor the medics regard him as the adult in the room. Something is going seriously wrong when the pandemic policy is widely believed to be guided by the prime minister's resentment of his health minister's reputation or, worse, by cronyism.
Even Alfred Sant, ex-Partit Laburista leader, writing on his latest blog, shot subtle arrows at Abela quoting the resignation of Irish Phil Hogan as EU Trade Commissioner. Hogan was one of the Commissioners most in view and was considered as an up and coming candidate for the top leadership post at the World Trade Organisation.
Then, overnight he had to resign from the Commission. This happened because when he returned home for his summer holidays, instead of remaining in self isolation as the Irish sanitary regulations to contain covid-19 stipulated at that time, he attended a formal dinner held in central Dublin. There was an outcry and he was harshly criticised. Both his political party and the European Commission failed to come out in his defence. So he had to resign, even though there was general agreement that he had been doing some very good work.
Sant concludes that "this sets one thinking if Hogan's story gives us Maltese much to chew on…"
Chew on that.