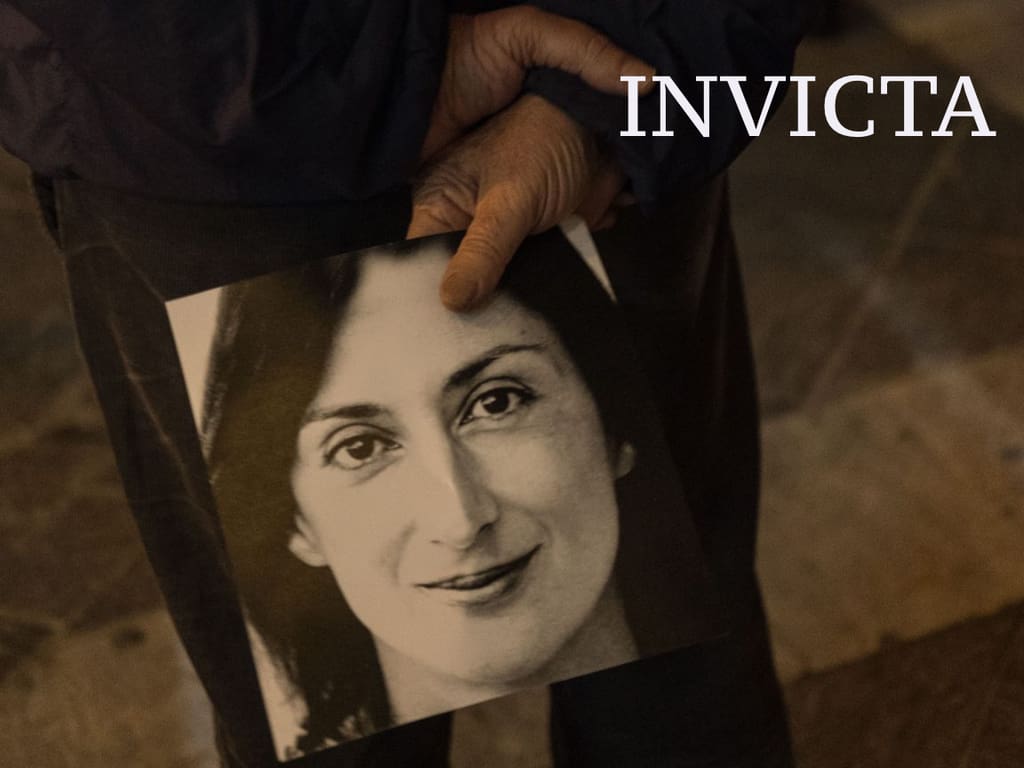 You see things; and you say, 'Why?' But I dream things that never were; and I say, 'Why not?' – George Bernard Shaw
I woke up with a start. It had been raining heavily with frequent bursts of thunder throughout the night. It was chilly, so I put on a t-shirt and walked to the kitchen and brewed my first cup of coffee, then sat down at the island and opened my tablet. As usual the first thing I see every day is Daphne Caruana Galizia's 'Running Commentary'.
But on that day my heart skipped a beat at the sight of the first title of her blog – "That corrupt Joseph Muscat will be arraigned in Court today, facing money laundering and corruption charges." Wow, I thought to myself, this is big, very big. I pinched myself to see if I was still dreaming. But it hurt and I realised that I was wide awake. I felt goosebumps. The most corrupt person in the world was finally going to answer for his misdeeds.
I continued reading with earnest. Since he resigned from the premiership, calls for investigation into Joseph Muscat's corrupt life never stopped. Civil society was up in arms with daily protests ignoring the fear of the coronavirus. Thousands, wearing masks and holding placards, filled Valletta streets shouting for justice.
Meanwhile, that incompetent Police Commissioner, who was amazed by the size of Joseph's balls, and the Attorney General, had resigned and a new Police Commissioner was chosen by two thirds of the Members of Parliament overseeing a new administration. The new Commissioner started opening files that had been gathering dust for years in Lawrence Cutajar's drawers and file cabinets. He asked Europol and the FBI to assist Malta in investigating corrupt politicians and government officials. The two agencies promptly replied and sent several officers to Malta. The European Parliament passed with a very big majority a motion congratulating Malta on this endeavour.
Jonathan Ferris and Maria Efimova, now officially protected by their whistle blower status, gave their evidence and provided documents. The evidence slowly but steadily helped for a solid case to be completed.
Keith Schembri and Brian Tonna will also face justice for money laundering in connection with the corrupt scheme of citizenship for sale. Not only. Konrad Mizzi and Keith Schembri will be arraigned later charged with money laundering, tax evasion and corrupt deals. The police were thorough enough to finally nail all the bastards who made a mockery of Malta's justice system and got rich in a few years.
Chris Cardona, Karl Cini, Lawrence Cutajar, Ian Abdilla and Silvio Valletta amongst others will also soon be arraigned for perjury and collusion with hard core criminals. Joseph Muscat and his corrupt 'gang' have finally been caught with their pants down and they will all face what they deserve – a long stint behind bars.
Although it was winter, stormy and cold, the sun was beginning to shine over Malta, raising high hopes for a return to normality where crooks are investigated, arraigned and sentenced by magistrates and judges, because from now on Malta will be a democracy where rule of law reigns supreme and where the corrupt and criminal will face long sentences in prison to pay for the calamities and shame they put Malta and its citizens through.
"There were crooks everywhere you looked. The situation was desperate. But thanks to my three warrior children the crooks will soon be all behind bars. They finally completed my work. My dear parents and sisters will have closure. Now I can rest," concluded Daphne.