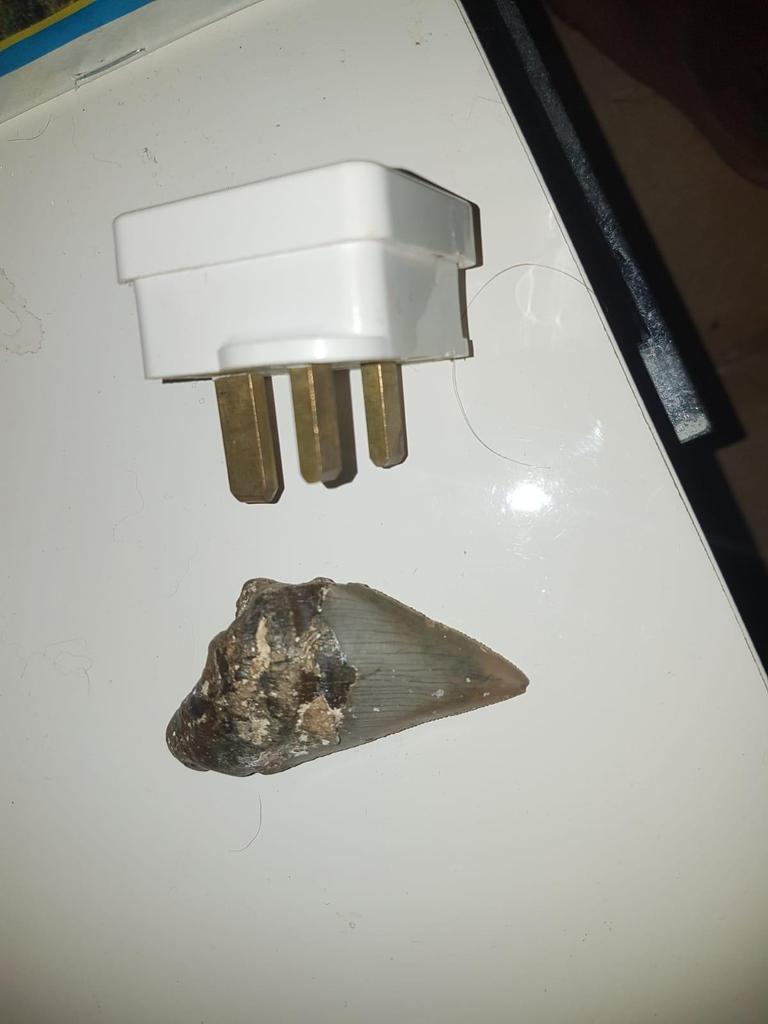 A friend of mine found a fossilised shark tooth whilst snorkelling off Għar Qawqla. He usually looks around for things he can put in a stew, but the size and shape of the object he came across one summer morning struck him.
Since he found the giant tooth in Gozo, he thought the museums department of the island might be interested. He showed up at the Gozo nature museum inside the Ċitadella and offered the tooth to the custodian. The custodian looked dimly at the object, wondering for a fleeting second of lucidity if he could put a shark tooth in a stew. When the question failed to compute, he told my friend to send an email.
"Where?"
"Send it to info (at something or other)."
"Is there no one specific I should send it to? Won't an email to 'info' get lost?"
This went on for a while, until the impatient custodian told my friend to send an email to "John".
"John what?"
"Just John."
It was clear the nature museum of Gozo was not interested in a fossilised tool of a prehistoric shark found in its waters. My friend looked around the museum and on his way out realised the custodian had left the building, presumably to avoid having to deal with the bureaucracy of a new exhibit. The museum was unattended and its exhibits, in the hands of some wayward heritage-looter like the evil David Attenborough, would have been stolen and gone the way of the dodo. Or the megalodon, if you prefer.
My friend still has the fossilised tooth and has asked me to mediate in the major diplomatic spat between the Republic of Malta and the Court of St James, offering his own piece of petrified Miocene cuspid in place of the one little Prince George appears to have taken to heart.
I tell the story because everything else about this episode has been said. No professional curator working at the museums department can have told José Herrera that a shark tooth was something worth making a diplomatic fuss about. So this was the initiative of the minister that needed people to have something to say about him that doesn't involve speculation on whether he's been ratting on his former cabinet colleagues about money laundering schemes.
As a result of his barely conscious quip which he thought through as long as a megalodon might have stayed at a local dentist, Malta is for yet another reason perched on the world media as a country of cartoon Scrooges. Proper Ferengi, for those like me who watched more episodes of Star Trek than they care to admit.
There's also the reasonable point that José Herrera could start by rattling the cage of Keith Schembri and Konrad Mizzi, and of SOCAR and all their partners, to try to get back some of what was taken away from us. And we don't mean fossilised teeth.