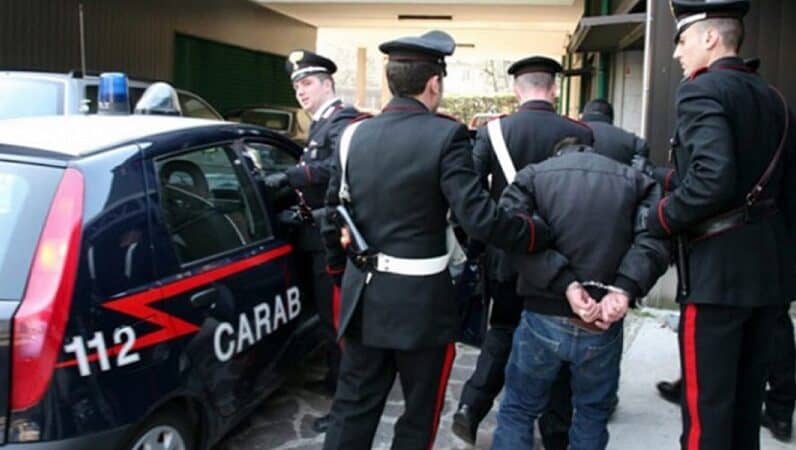 The "savage beating" last January of Giovanni d'Alessandro, a construction sub-contractor working in Malta, led to several arrests this week of bosses of the 'Ndrangheta crime syndicate operating in Lombardy, Italy. Phone taps by anti-mafia prosecutors discovered details of a revenge hit in Malta to recover €2,900. The arrests happened after the internal backlash within the 'Ndrangheta because the bloody revenge mission to Malta was conducted without proper authorisation from mafia bosses.
Wire taps record perpetrators and their relatives in Italy bragging about the extent of violence, the successful recovery of the money, and the likely impunity for the perpetrators since the victim would unlikely answer any questions by the Maltese police when they would visit him in hospital.
Giovanni d'Alessandro was hospitalised after he was "beaten bloody" by Giovanni Lillo and his uncles Di Novara, like him members of the 'Ndrangheta. The beating happened on 25 January 2020. Evidence collected by Italian investigators show two of the perpetrators travelled to Malta on Air Malta the day before and left together on the return flight to Linate the next day.
Giovanni Lillo also bragged about sabotaging construction machinery used by Giovanni d'Alessandro who owns an Italian company sub-contracted in Malta for construction projects.
The news provides more confirmation of the infiltration of Italian organised crime, particularly the 'Ndrangheta, in various Maltese economic activities, including construction. It also confirms a strong presence of the 'Ndrangheta in the provinces of Milan, Varese and Pavia as Il Fatto Quotidiano reports. 
Eleven people are now being held in prison under a precautionary custody order issued by the Milanese investigating judge. They are under investigation for corruption, extortion, robbery, drug dealing, illegal possession and carrying illegal and altered firearms, including a powerful explosive, arson, aggravated threat, and aiding and abetting crime.
All charges are aggravated with the charge of "mafia method" because the police believe the men acted "in order to facilitate the consortium activities of the Legnano-Lonate Pozzolo branch of the 'Ndrangheta." The investigations, supported by the statements of two mafia turncoats, described officially in Italian legal jargon as 'collaborators of justice', found multiple cases of mafia infiltration in public agencies and local administrations as well as the exportation of organised crime outside of Italy, specifically to Malta.
Suspects in this case include an official of the Italian highway management agency ANAS, and police officers working in the municipalities of Ferno and Lonate Pozzolo in Varese.
This Corriere della Sera report refers to the bloody punitive expedition to Malta last January which was conducted without the permission of the Calabrian clan that sits on top of the Lonato Pozzolo family in the hierarchy of the 'Ndrangheta. The newspaper says the incident "demonstrates the unscrupulousness and autonomy achieved by the local clan of Legnano-Lonato Pozzolo, the most powerful in Lombardy."