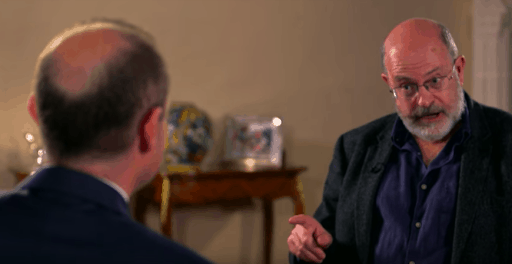 John Sweeney of the BBC interviewed Joseph Muscat in January 2018 and called him the 'Artful Dodger of Europe' and 'passport-seller-in-chief'. Today these adjectives look more like a compliment than an criticism. When, during that interview, Sweeney asked Joseph Muscat what has been the effect of the assassination of journalist Daphne Caruana Galizia on Malta's standing in the world, the disgraced prime minister of Malta replied "Well I think it's been very bad. I think it's the worst nightmare I ever had coming through having such a horrific act taking place under my watch. So I feel the responsibility for it."
Once Joseph Muscat said that "the best government is when people do not realise what is happening until it is done." That is what happened with the execution plan.
And from the testimony given last week by police inspector Kurt Zahra in court during the compilation of evidence against the alleged murder mastermind Yorgen Fenech, it looks like they really were. Many are now convinced that the stratagem to execute Daphne Caruana Galizia was conceived at Castille. It is hard to express compelling doubt about it. We heard of that knell supposedly rung by Keith Schembri: 'mexxi, mexxi, mexxi' (get on with it). He's said to have said this to Yorgen Fenech during a dinner held at Fenech's farmhouse in Żebbuġ with Melvin Theuma present.
According to Fenech's statement to the police Keith Schembri wanted Daphne Caruana Galizia dead and had paid €85,000 to get the murder done. The cost of the whole operation was close to €150,000. The same evidence suggests that the only people who knew about Schembri's involvement were Joseph Muscat, Adrian Vella (who acted as the go-between for Fenech and Schembri) and Schembri's business partner Johann Cremona.
Fenech even told the police that Joseph Muscat, the prime minister of Malta, had full knowledge of the plan. It is crystal clear that Joseph Muscat was aware of the whole plot before Yorgen Fenech and Melvin Theuma were arrested. And he kept asking questions about it.
Schembri and his friend had been mulling over the assassination of Daphne Caruana Galizia since 2014, because 'she caused trouble.' Fenech said that Joseph Muscat had twice talked to him after the deed was done – once at Castille and one at the Girgenti birthday celebration when he gifted Joseph Muscat with very expensive Petrus wine.
It would seem Joseph Muscat may have even known what was yet to happen. The opposite possibility — that Fenech or Schembri or both could act or give the go ahead for the assassination without their 'boss' knowing – is even more unlikely. Only a moron will believe that Keith Schembri will order an execution without the consent and knowledge of Joseph Muscat. It is not beyond imagination that Joseph wasn't merely informed of what would happen. He may very well have been the one to tell Keith mexxi, mexxi, mexxi. But that is to be seen by the investigators and possibly the court.
The success of the police in the brutal murder at Sliema shows that the police, when no politicians and corrupt officers are involved, can perform very well. So you better treat this as a warning Joseph, Keith et al. Contrary to what happened in the past three years where you had an incompetent puppet leading the police.
Now the police have to prove their mettle. They should go to Burmarrad and Mellieħa and do some picking up.
Joseph, you did not stop the conspiracies until she was eliminated. You kept lying and lying through your teeth up to the present day. You are not the naïve politician who was betrayed by his friends. You are a calculating narcissistic conman. But your turn will come and you will face justice. Believe it. You are.
To Robert Abela and his group: you are responsible for this. Evarist, Edward and the rest stand up and be counted. You let other people's pockets flood with dirty bloody money. You allowed the erection of our own little monarchy. The hottest places in hell are reserved for those who, in times of a moral crisis, maintain their neutrality. Do the right thing. Expel Joseph from your group. Show the nation that you have some morals.
Joseph Muscat recently took to Facebook. He is not understanding that there is nobody who believes him. Joseph from Burmarrad, you sold your soul to rich people and criminals to grab money. Money which made you go mental, and like Oliver you kept wanting more. You craved for more. You wanted to live an emperor's life style, sipping prosecco in high class hotels. Yorgen can bury you twice over with money and he will bring you down. He already declared it. "I will not go down alone." Now we also know that there was a chat group on WhatsApp, all for the "brothers" Yorgen Fenech, Joseph Muscat and Keith Schembri.
The mastermind of Daphne's murder is more credible than you are. You have become a shamed nullity. You are done. There is no escape.