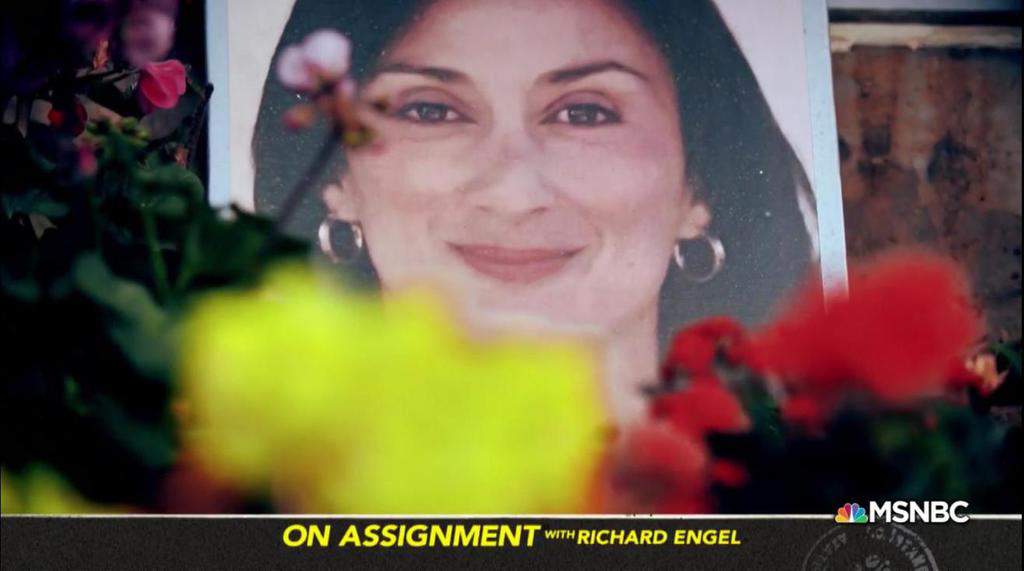 It has been my privilege to help tell the story of what happened here in Malta when Daphne Caruana Galizia was killed and all that happened since then, a number of times. I met some great journalists it was an honour just being close to, let alone to have answers to their questions.
Richard Engel is a star of journalism in his own right. He is the chief foreign correspondent of one of the USA's largest TV networks, NBC, and he is rightly respected for his front line coverage of the Arab Spring and the Syrian civil war.
His film on Malta and on Daphne was broadcast a few days ago on the US network. It is different from many others we have seen on various networks on the theme, because it was put together and developed over several months even as the "puzzle came together".
Richard Engel was first in Malta in October 2018, a year after Daphne was killed. But he kept following the story through the hunt for truth and justice over the subsequent two years. In this film you will see attitudes change and the star of Daphne shine brighter as the former prime minister formerly known as invictus Joseph Muscat fell first into disgrace and subsequently to oblivion.
Do please watch this. The film is in five segments which you can follow from links on this page.