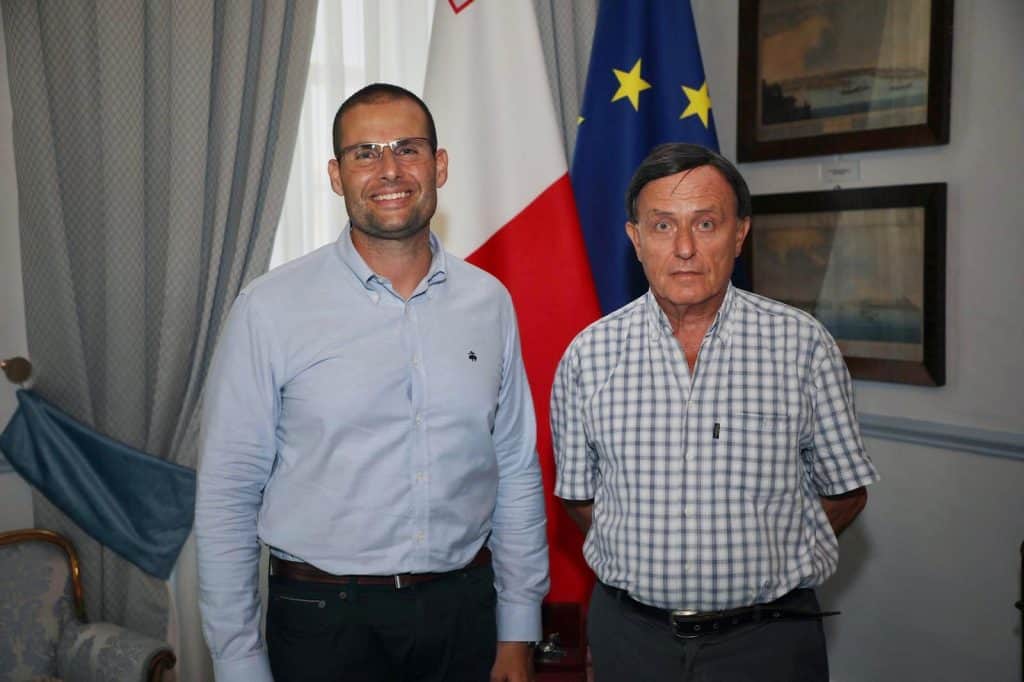 Earlier, I criticised the prime minister for his attack on the very notion of a public independent inquiry. He was saying inquiries "circumvent the courts", which they don't. I reminded the prime minister that the processes of an inquiry have been provided for in our law since 1977 and this is not some innovation designed for Daphne Caruana Galizia after she was killed in 2017.
I also referred to some important examples of independent inquiries in other countries – the Truth and Reconciliation Commission in South Africa, the Chilcot Inquiry in the UK, and several others – all held in public. I could have added that Robert Abela's complaint that the Daphne Caruana Galizia inquiry has taken too long (it hasn't been a year yet) is really silly when one considers that the Chilcot inquiry into lessons from the Iraq war opened in 2009 and closed in 2016. Then there's the notorious Mahon Inquiry in Ireland that investigated bribes paid to politicians. That inquiry opened in 1997 and filed its last report in 2013.
Then I said that what perhaps was irritating Robert Abela was the fact that the Daphne Caruana Galizia inquiry was being held in public. That the press could be present during most of the hearings of evidence and that there was much interest into the blow by blow accounts coming out of the inquiry hearings.
The factual error in my commentary was that this was the first inquiry in Malta held in public. Wrong, actually.
It's no excuse that I was still in my teens but Judge Victor Caruana Colombo sat on the inquiry into corruption surrounding bus ticketing machines in 1995. That inquiry was held in public. It was investigating allegations of bribery on a contract for new bus tickets after then leader of opposition Alfred Sant published documents that suggested kickbacks were promised on a contract to install new bus ticketing machines. Alfred Sant had alleged at the time that kickbacks were meant for then transport minister Michael Frendo.
The inquiry had found no wrongdoing on Michael Frendo's part. But a 1997 review of the inquiry findings commented that "in this case it is clear that a number of irregular facts occurred, as ascertained by the Board of Inquiry, and more than one of which could amount to serious crimes; however, little has been done about them, if anything." So what else is new?
The quote is by former attorney general Edgar Mizzi who told Prime Minister Alfred Sant that "it is my advice that these irregularities should in follow up be investigated by the police, if necessary with the assistance of the office of the Attorney General."
Interesting. A public independent inquiry that comes up with evidence and conclusions that lead to police investigations, prosecutions and due process in the court room. Not undermining the court process at all, Prime Minister Robert Abela.
Actually, at the time Alfred Sant complained that the Caruana Colombo inquiry wasn't public enough for his taste. The inquiry was held in an open court room and when Prime Minister Eddie Fenech Adami received the inquiry report, he immediately published it. But in a June 1996 speech in Parliament, Alfred Sant still a leader of opposition though not for long, complained that the Caruana Colombo inquiry report referred to documents that had not been published together with the inquiry.
Alfred Sant said he rang the head of the civil service at the time, Joseph R Grima, and asked for copies of the documents seen by the inquiry board. He was offered to visit Castille to see for himself the records of the inquiry but copies of the documents would not be made.
Alfred Sant, rightly as I see it, criticised that decision in Parliament saying that since this had been a public inquiry, there should be no reason why one needed special permission to see the evidence seen by the inquiry and referred to in its concluding report.
Whole point of this flashback to history? Robert Abela is talking crap. Dangerous, anti-democratic crap that undermines the rule of law. But crap nonetheless. Perhaps he should have a quiet minute with the new leader of his party's group in the European Parliament and make some notes.