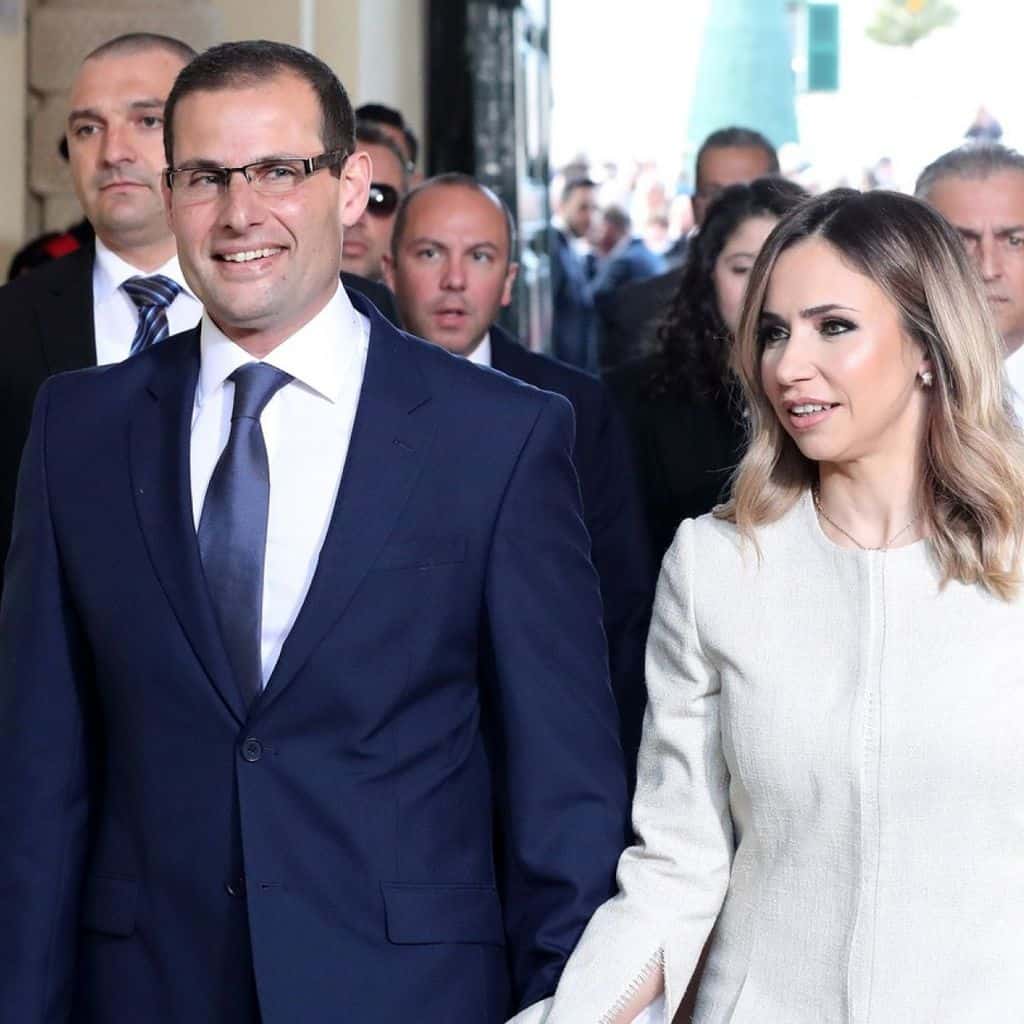 Carmel Caccopardo of the ADPD makes a fair point. Robert Abela used to be the lawyer for the Maksars who are suspected of involvement in the killing of Daphne Caruana Galizia. They are also suspected of being crime lords in their own right. In any case they're running free.
It seems that the government may have a case against the Maksars if one of the men charged with killing Daphne – the only one of the first three to be arrested willing to speak in exchange for some sort of deal – testifies for the prosecution.
If it comes to a pardon in exchange for immunity from prosecution, the matter goes back to the prime minister's desk. There are many ifs there. The constitution gives the job of deciding on pardons to the cabinet of ministers who may in turn delegate someone from within their ranks to handle that sort of thing. The previous government delegated Joseph Muscat to decide on pardons and he exercised that prerogative when he authorised the pardon of Melvin Theuma.
But faced with the decision on whether to pardon Yorgen Fenech, he did not exercise his prerogative, preferring instead to go back to cabinet and have them they decide. They decided to deny the request.
It seems implied that the present cabinet has also delegated the decision to the prime minister. A classic case of not learning from sticky situations that arise. The fact that a matter of a purely prosecutorial nature in the criminal justice system, comes to the executive branch at all is out of order and belongs to another century.
If the 'pardon' was a decision of clemency, say because of some terminal illness or because the punishment handed down was a result of archaic laws no longer deemed proportionate as a matter of policy, then the power to decide should rightly belong to the executive.
Take for example the guy who served 10 years in prison for cannabis-related crimes. There was no doubt the sentence he was serving was in line with the law that was applicable at the time of his conviction. And there was no evidence he could give that could be useful to the state. But the government could have, as a matter of policy, decided that punishment for the sort of crime he committed should be reduced and though he could not automatically benefit from that reduction, they could 'pardon' him to reduce his sentence.
Those situations then are an exercise of policy and rightly executive decisions.
But deciding on whether Melvin Theuma should be incentivised to testify against Yorgen Fenech or, perhaps, to pardon il-Koħħu to testify against the Maksars, are decisions in pursuit of the function of the prosecutor which is independent and separate from the executive.
Since we do not even discuss changing the constitutional parameters of that process to update them with a more contemporary understanding of prosecutorial independence, we end up discussing, as the ADPD are doing, the character of our prime ministers and their suitability to take a decision like this.
ADPD said that since Robert Abela represented il-Maksars as their attorney, he should back out of the decision on whether to pardon the person the state would use as a witness to throw them in jail. It seems obvious, though not, apparently, to the prime minister.
It's even worse than that. Robert Abela may have been in the past il-Maksars' lawyers. He must have an eye on being their lawyer again. It's not like he will be prime minister for another quarter of a century. He will need to go back to work after his time as prime minister is over.
His law firm is made up of himself, his father who is reportedly set up in Castille and is an advisor of his son's and his wife who is also openly campaigning for her husband's government.
Proverbial eggs in one basket. None of them are likely to be keen to alienate their clients. Robert Abela is not conflicted because of the relationship he had in the past with the criminal underworld. He is conflicted because the relationship he hopes to have with the criminal underworld after he's done with his present job. It may be dormant now, but the relationship is present and real.
With that in mind ADPD's challenge that as a lawyer for the criminal underworld, Robert Abela is unsuitable to decide on a pardon for il-Koħħu is frankly a very limited question. The point here is that a lawyer for the criminal underworld is unsuitable to be prime minister. End of.