On the second floor of the PN headquarters there's the office of its secretary general, in corporate terms the party's COO. The office is at the heart of the operational activity of the party. The secretary general's office is surrounded by the offices of the senior party employees, advisors, organisers, administrators and communicators. It doesn't have many but the ones it has work there.
For some reason, when Clyde Puli made secretary general at the rapid fall of the long night of the past three years, a dividing wall was built on that floor separating physically and visually his office (and with him the office of his assistants) from the rest of the staffers. Through the wall, a wooden door was erected that was kept shut at all times, opened with a key-code that was a closely guarded secret.
But the wall had a psychological effect. It demoralised staffers who were made to feel untrusted. It represented the siege mentality of "the leadership", its inability to have a dialogue with its own meagre resources, its fear of challenge, of change and of doubt.
When Francis Zammit Dimech replaced Clyde Puli after Puli's resignation last February, the new secretary general had to ease his way in gently. Adrian Delia's cartoon Camelot was shrinking but the old party leader was still there.
Until Saturday.
On Monday morning, Francis Zammit Dimech ordered the hated door removed. By now the entire wall has been torn down.
It's by no means the completion of a transformation. At face value this is a cosmetic change, a symbolic reversal. But symbols matter.
Adrian Delia is still going on television calling his colleague a liar and demanding his resignation, isolating Jason Azzopardi as a reward for the risks he takes to life and limb every day as he digs out the inconvenient truth that is emerging from the courtroom.
That inconvenient truth includes a sworn statement by the investigating police officer that press reports of Adrian Delia's chit chat with Yorgen Fenech in post-17 Black 2019 are "accurate". That inconvenient truth cost Adrian Delia his post as party leader, a leaden straw that broke a camel's shattered back. But that's not going to cause Adrian Delia a sudden pang of humility and the good sense to shut up. It seems that the doctors are prescribing the chat show circuit for politicians in disgrace these days.
This is while Adrian Delia parties with people who left the PN since he lost Saturday's election and moved to campaign to undermine their former party from the Labour Party's media. Perhaps when he put down that guitar he tried to convince his friends to respect "ir-rieda tat-tesserati" and pledge "lealtà mal-Kap elett demokratikament", their collective mantra for so long.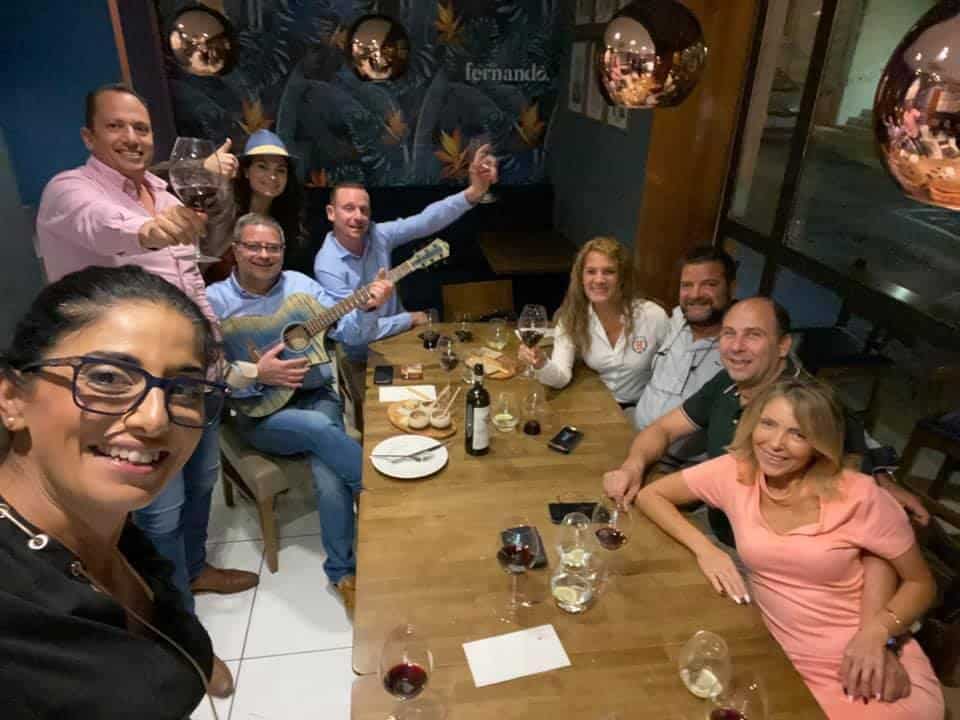 While all this still happens, there are many walls dividing the PN from itself. Change is slow and change for the better depends on shared objectives, a shared good will and a shared sense of selflessness.
For today, the view from the secretary general's office is a little bit brighter. Unless he's watching back a recording of this genius's performance on Xarabank yesterday.