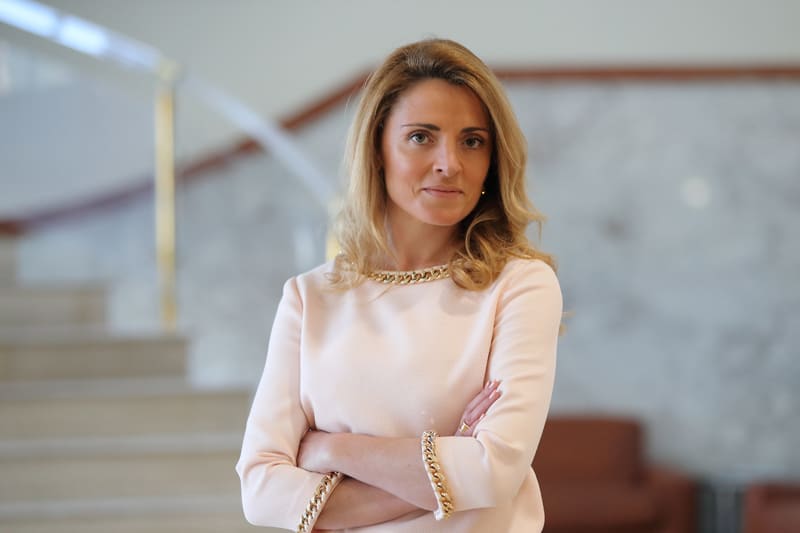 When MFSA boss Joe Cuschieri travelled with Yorgen Fenech to a gaming shindig in Las Vegas in May 2018, he had left the Malta Gaming Authority just a few weeks before. In comments to the press yesterday he made it a point to clarify that he was no longer the gaming regulator when he travelled with Yorgen Fenech to advise him on "regulatory matters".
At the trip to Las Vegas, Yorgen Fenech and Joe Cuschieri were accompanied by Edwina Licari who at the time was "general counsel" heading the legal, policy and international affairs department of the regulator. Dr Licari ignored questions from this website about the role she played when she travelled to Las Vegas in May 2018 and whether she accepted the hospitality of Yorgen Fenech on her trip there.
The outgoing boss at the MGA Heathcliff Farrugia was asked by Times of Malta's Ivan Martin about the Las Vegas trip. "Times of Malta is also informed that Farrugia was asked by police whether he had travelled abroad with Fenech to gambling mecca Las Vegas while already at the helm of the gaming regulator," Ivan Martin reported. "Asked about this on Wednesday Farrugia told Times of Malta it was not he, but another MGA official who had travelled abroad with the alleged murder conspirator."
Joe Cuschieri was not an MGA official at the time. But Edwina Licari was.
Finance Minister Edward Scicluna said he was still digging up information when he gave an interim reply to a question filed in Parliament by MP Jason Azzopardi on 20 October. In that question, Jason Azzopardi asked for a reason why "the Head Legal & Enforcement of the Gaming Authority" was allowed to travel to Las Vegas in 2018 with a person who at the time was a gaming operator.
It is a parliamentary convention not to name persons who are not MPs on the official record, but this website understands the reference was to Yorgen Fenech.
Soon after the trip, Edwina Licari joined her former boss Joe Cuschieri at the financial services regulator. There too she is the principal lawyer heading the legal and international affairs department. Last summer she was also appointed to the board of the Financial Intelligence Analysis Unit overseeing the agency that looks into money laundering and financial crimes.
The FIAU's reputation suffered immensely before Edwina Licari's time because of its conduct in apparently covering up financial crimes of politically exposed persons. It took a particularly bad hit over its conduct concerning Pilatus Bank. The composition of the FIAU board was heavily criticised, including by NGO Repubblika who demanded the removal of Silvio Valletta from the FIAU board at the time because he was married to a government minister.
It later emerged that he had a very close relationship with Yorgen Fenech.
News of Edwina Licari's trip to Las Vegas with Yorgen Fenech in 2018 suggests that changes to the FIAU board when Silvio Valletta was removed, failed to address Yorgen Fenech's infiltration in state and law enforcement agencies.
Questions sent to Edwina Licari by this website have until the point of publication remained unanswered.