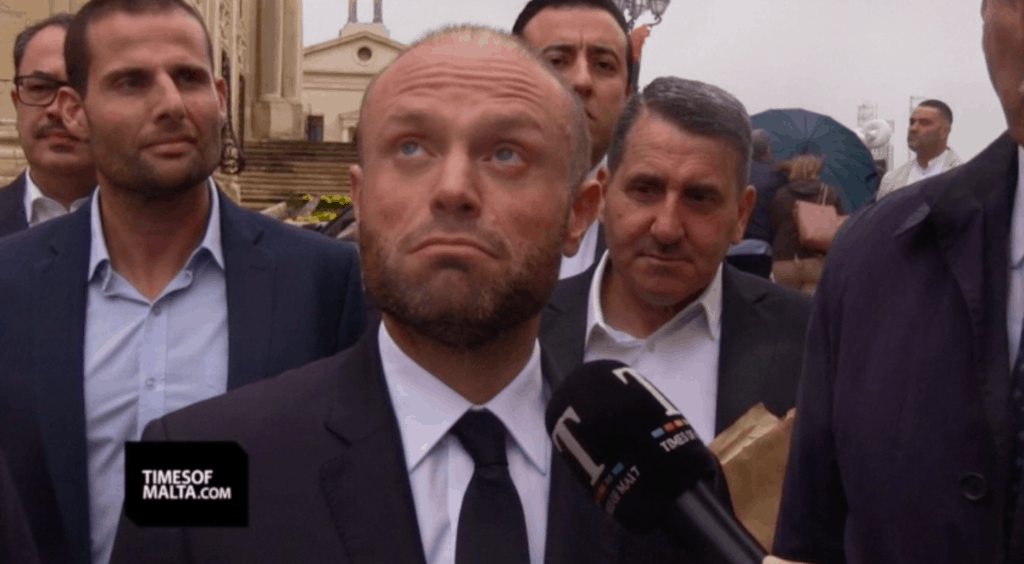 As I see it, the significance of Times of Malta's story yesterday that as late as March 2019 Joseph Muscat was brokering international business deals for Yorgen Fenech, is not only in how revolting the fact in itself is. It should also dissolve any remaining doubts in his inveterate fans' minds that still prefer to believe Joseph Muscat was accepting expensive bottles of Petrus from Yorgen Fenech when he knew him to be a murder suspect because the security services had told the prime minister to "act normal".
In November 2019, the lying bastard told journalists he hadn't met Yorgen Fenech for a year. But yesterday's Times of Malta quoted Joseph Muscat telling them that putting Yorgen Fenech in touch with a major economic player overseas in March 2019 was "normal".
What month are we in again? https://t.co/ksev0EMcQU pic.twitter.com/ZVaaPu49lU

— BugM (@bugdavem) November 12, 2020
Yorgen Fenech gave Joseph Muscat the Petrus gift at that infamous birthday party this time two years ago, February 2019. When it was discovered that Yorgen Fenech was one of the select few invited to the party in Girgenti, Joseph Muscat sought to justify his conduct by saying that the security services had told him he should not make Yorgen Fenech suspicious. That was because law enforcement had known for a year already about Melvyn Theuma's downstream connection to the Degiorgio and Muscat trio and the upstream connection to Yorgen Fenech.
A birthday party for a select few in the official summer residence of the prime minister is no automatic privilege but Joseph Muscat was persuaded that cancelling the invitation would have seemed odd to Yorgen Fenech. Fine. Declining bottles of wine worth more than some people earn in a year would have seemed odd to Yorgen Fenech as well so Joseph Muscat, reluctantly, had to accept them. Fine.
But when an international investor asked Joseph Muscat about the Electrogas project in the same period, Yorgen Fenech would never have known if the prime minister did nothing about the request. He wouldn't have found it suspicious behaviour. He couldn't suspect what he didn't know. And yet Joseph Muscat was opening up business connections for a man he knew was the police's main suspect in a murder investigation and what Joseph Muscat had described on the day that it happened as "an outrage to democracy".
Why? Because Joseph Muscat was supremely confident Yorgen Fenech would get away with murder. Maybe he still is.