Updated: 22 May 2021
Lizzie Eldridge wrote a long series of articles called Tales from the Land of Serenity. She had some of them published on this website. The necessarily incomplete works meandered through the most recent list of superficially unconnected minor catastrophes that make for life on these Islands, peppered with comforting expletives to remind us all that we are not the mad ones.
I miss the Tales. Mostly, I miss the expletives. Fuck, it's really a mess, isn't it?
For imitation is the highest form of flattery, read the fuck on.
A video makes the rounds of the former manager of a family toy shop snorting what looks like baking soda off the back of an iffy loo.
Who's filming him? Rosianne Cutajar's live-in boyfriend. Cutajar says they weren't together when her idiot of a boyfriend took the video. So the movie is a form of revenge porn, but, thankfully, with clothes on. It certainly didn't look like evidence collected by a conscientious citizen to go straight to the police.
How does Rosianne Cutajar prove the soda snorting episode is removed from her relationship with the genius who filmed it by some months? She takes a drug test. What is this? Is she lifting weights at the Tokyo Olympics? How is it relevant to anyone that she didn't take drugs last week?
View this post on Instagram
Times of Malta today said Rosianne Cutajar was "cleared" by the drugs test. Cleared of what? What has she been accused of that a drugs test dispenses with?
Certainly, no drugs test clears Rosianne Cutajar of her abysmal record in choosing boyfriends. Even when her boyfriends are in the company of mates smooching a flushing box out of the Scarface remake, she's on a self-improving trend. Consider her messages to another guy, begging him to come home from cocaine rehab overseas. Days later he tried to leave again on his super-yacht until he was dragged back to face charges for murder.
Dimplechin likes to live dangerously. But no drugs, please. That wouldn't look good.
Or did Jason Azzopardi invent the bit about Rosianne Cutajar's warm and fuzzy chit chat with Yorgen Fenech? Everyone seems to think Jason Azzopardi's imagination is so fertile, it is better for everyone that it isn't believed.
Though it's all in the phones, isn't it? Whether the revenge porn goes viral over WhatsApp because someone decided to put it out there, or because the police found it in one of their half-hearted raids, it's all in the phones.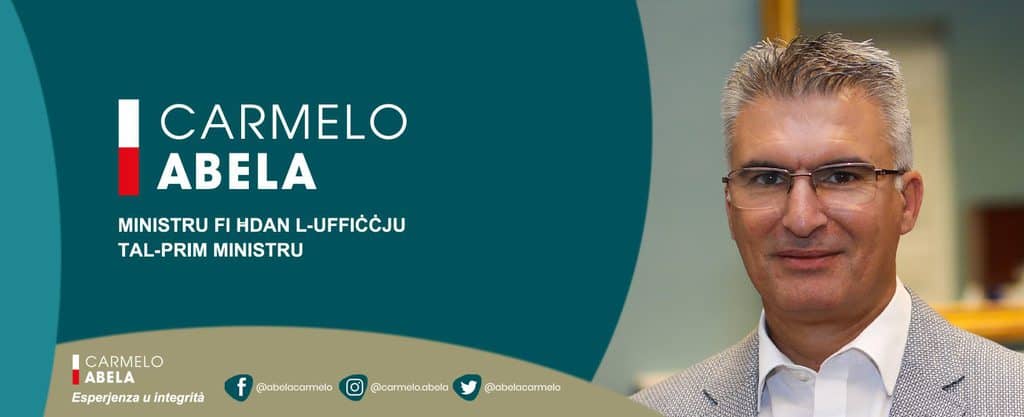 Two men who were part of a gang that robbed banks holding deadly weaponry say they got help from two people who would eventually become government Ministers. One of them still is. The hardened criminals say Chris Cardona was their man on the outside. They say Carmelo Abela the man inside.
Chris Cardona has learnt through bitter experience from denying fucking prostitutes on the government's time without knowing what evidence could be used against him, to mostly shut the fuck up.
Carmelo Abela resents the fact that the ironic images of Jason Azzopardi as a latter-day Saint Tarcisius are now becoming ironic images of Carmelo Abela as a latter-day Saint Tarcisius. (I used to be an altar boy. So, yes, I know who Saint Tarcisius was. Pedants of the world, unite, I say).
Carmelo Abela, fingered by two criminals involved in the heist, is dragging Jason Azzopardi to court for letting us know what's being said about him. The two criminals are not credible, Carmelo Abela reminds us. I definitely am not going to take their word for it if they promise to repay a loan with interest. But who is best placed to know the dramatis personae of an armed robbery if not the armed robbers?
On top of his lawsuit against Jason Azzopardi, Carmelo Abela yesterday complained about him to the police demanding an investigation. Into what? There's no criminal libel anymore. What are the police supposed to do with this?
And Carmelo Abela is demanding Jason Azzopardi's resignation now the police have decided to reopen the investigation into Carmelo Abela's possible involvement in an armed robbery. Or robberies.
This, then, is the Land of Serenity. Truly we don't need a world of our own, because in the world ruled by Labour everything is nonsense anyway. Nothing is what it is, because everything is what it isn't.
Here, next year's wildflower seeds grow last year. Then the over-promoted gardener Jason Micallef decides to use Freedom Square, bang on the entrance of the capital city, as his personal allotment for a little spot of amateur gardening. How best to polish off Renzo Piano's world-class design then with vegetable trays most people would think too scruffy for their roofs?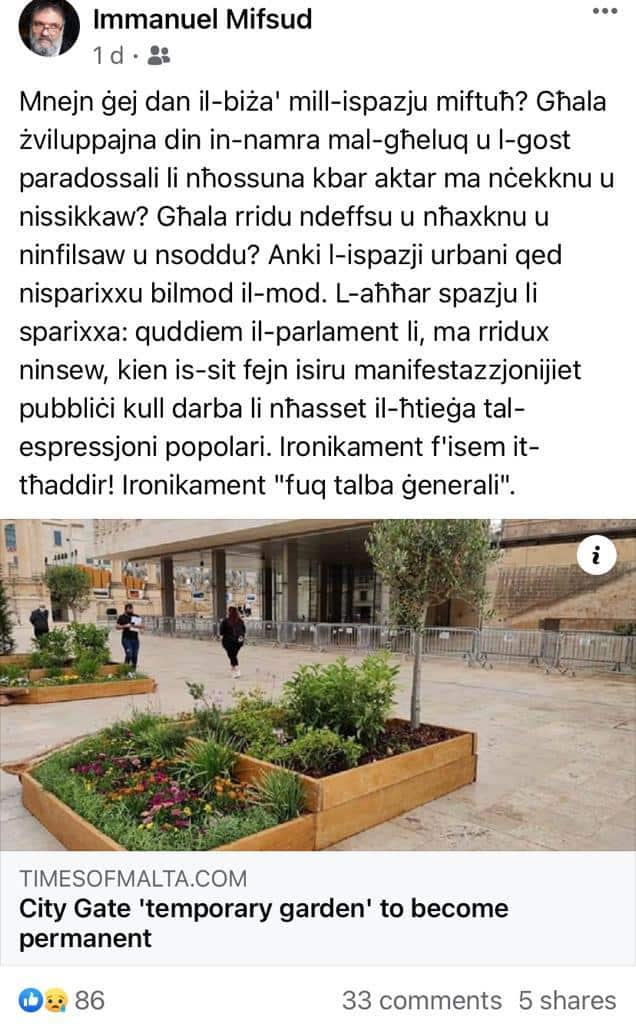 Jason Micallef, the perpetual altar boy, is the Saint Tarcisius of random shrubbery. Presumably, he imagines that it will now become harder for crowds to gather in front of Parliament and scream from the top of their lungs that his mediocrity is the respectable side of the criminal evil of the government he reports to. You'd better keep Aaron Farrugia's wildflower seeds from 2024 handy, Jason. You may need to replenish.
Here we are, debating Jason Micallef's bleached shrubbery while the government barely thinks to look into someone's decision to give James Barbara and Silvio Debono a direct order worth a quarter of a billion euro. Financial mismanagement and bypassing procurement rules of a quarter of a billion euro is not a big scandal because Malta's resources are small and proportionate to a small island.
A quarter of a billion-euro public expenditure scandal would rock Washington or Brussels. It would bring down governments in New Delhi and Canberra.
But this, recall, is the Land of Serenity where we can be casual about spending a quarter of a billion euro without shopping around to see if anyone in the entire European Union is capable of providing hospital beds at better rates than those offered by the genius who built that all-inclusive hell hole oddly named Seabank Hotel and called it an empire and feed the residents for rates that are better than the miracle worker who packs hot dogs for prisoners, delivers glob to pensioners living at home, and is everywhere with his packed lunches when the government is paying.
What's a quarter of a billion among friends?
Meanwhile, Joseph Muscat closely follows medical bulletins of Keith Schembri's state of health. He's always loved his closest accomplice, but he's never loved him more than now. Serenity depends on silence.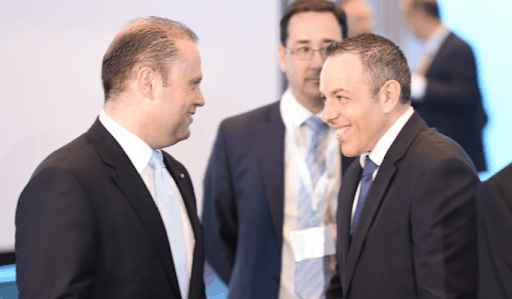 Stop worrying and love this place. If it hurts too much you'll soon be able to smoke ganja and get a medal for it. If you need something harder, close the loo door a bit more tightly and if you really want a government Minister's boyfriend in a public toilet with you, for heaven's sake, keep your clothes on and the phone camera off.
For we're so serene, you must expect another 5 years of this. Indeed an eternity of Labour before your eyes.
Oh and as the sign of the toilet reminds you. Please wash your hands. You never know when you need to do some gardening in front of Parliament. Fil-Parlament ma jikbrux fjuri, a wise man once said. Until these guys set out to prove him wrong.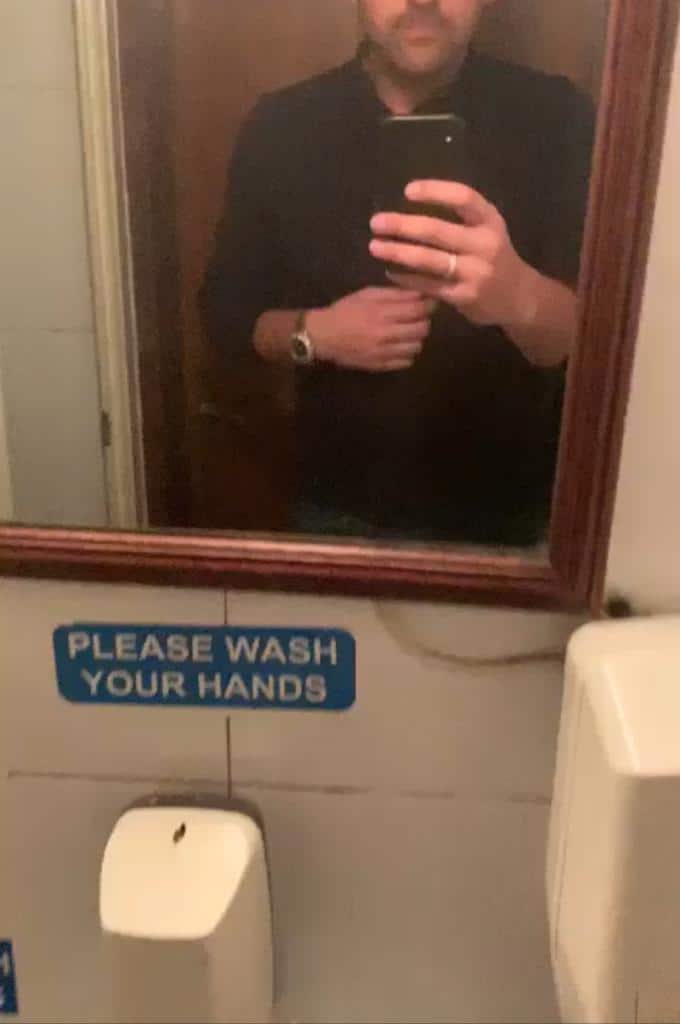 Note: an earlier version of this post wrongly identified the man consuming white powder in the video with this website as "the owner of a toyshop". The post did not name the toyshop. I was contacted by the current management of the website who informed me that: "He is not the toyshop owner. He never was. He was a shareholder with his brothers and sisters. The toyshop is a family run business and being the son of the original owner he used to run the shop until his termination in 2014. As of that date he does not hold any position or share in the company that owns the toyshop."