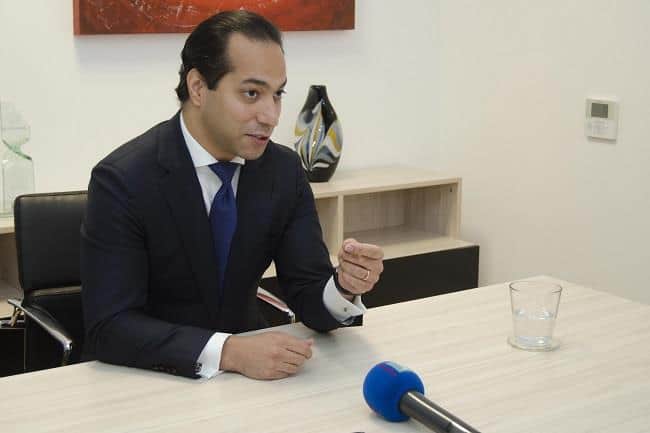 Documentary evidence in possession of law enforcement authorities shows that Pilatus Bank was part of the layering infrastructure used to funnel funds into Yorgen Fenech's Dubai company 17 Black, identified by Nexia BT as a "target client" for Panama companies the firm set up for Keith Schembri and Konrad Mizzi.
This morning the Daphne Caruana Galizia Foundation published documents that establish a direct link between Azerbaijan's "Laundromat" and 17 Black. Ilham Aliyev's regime conducted over several years a system of bribing politicians from Western countries with what has been euphemistically described as "caviar diplomacy".
This morning the Daphne Foundation showed that investigations conducted by the UK authorities into money received by the Javadovs, oligarchs in Ilham Aliyev's regime, and close relatives of the president's family, revealed also that a straw man used to funnel money was also used for payments 17 Black received from the now-shuttered ABLV Bank of Latvia. The payments through Latvia were made by a Seychelles company called Mayor Trans Ltd.
More information emerged from the same National Crime Agency investigation into payments made to the Javadovs. Sources tell this website that the authorities have seen documents that show that before making these payments, Mayor Trans received money from a company registered in the Emirates called Lazr International Limited.
Lazr International banked at – yep – Pilatus Bank in Malta.
Mayor Trans received payments from Lazr as well as from at least two other offshore companies who paid it through ABLV, including a Seychelles company known as Solara Fashion Ltd that British authorities said was used to pay the Javadovs.
ABLV Bank was shuttered after the intervention of the US Treasury that drove it out of business after switching off any means the bank had to trade American currency or correspond with American banks. The Americans believed, rightly as was later proven, that the ABLV was a money-laundering machine at the heart of the Azerbaijani Laundromat system.
Malta's Pilatus Bank was its twin.
Pilatus was doomed after the US authorities arrested its owner, Iranian Ali Sadr Hashemi Nejad. He was subsequently convicted in a US federal trial for bank fraud but the case against him was dropped before sentencing after the prosecution admitted to procedural failures.
It has long been suspected that the presence of Pilatus Bank in Malta, which was known to provide banking for two of Ilham Aliyev's children and other oligarchs in his regime, was part of the same infrastructure set up here to allow for corruption connected with Electrogas and the Montenegro windfarm.
The success of that operation depended on the Maltese authorities allowing such infiltration. Ironically, and perhaps accidentally, the connection inside the Maltese government was the first link to be discovered when Konrad Mizzi and Keith Schembri were exposed by the Panama Papers.
For her effort to figure out the rest of the story, Ali Sadr Hashemi Nejad opened a court case against Daphne Caruana Galizia in an Arizona court seeking $40 million from her as compensation for "defamation". She was killed before she ever learned of the case.
For the first time, documentary evidence vindicates yet another side of the theory Daphne Caruana Galizia worked on that Pilatus Bank and the corrupt relationship between Maltese political and business leaders and the Azerbaijani oligarchy were facets of the same conspiracy.