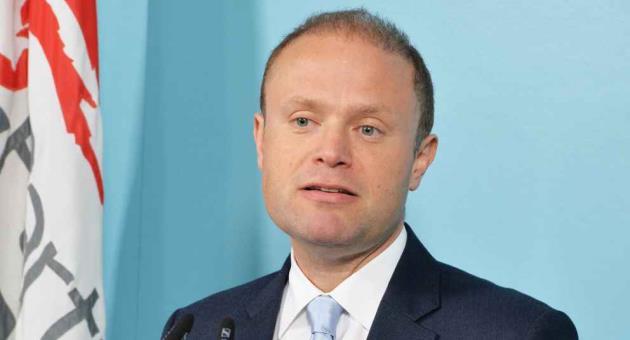 Joseph Muscat is on a long list of witnesses in the criminal trial of Matteo Salvini, leader of the right-wing Lega party in Italy and former home minister, who is charged with kidnapping after blocking for several days a Spanish NGO ship loaded with 147 migrants from entering Lampudesa.
Although Joseph Muscat is merely named as a witness in this case he has, in separate cases, taken decisions identical to Matteo Salvini's, blocking ships loaded with migrants rescued from sea from entering Malta.
In a hearing yesterday in Palermo, the court decided it would in this case hear all witnesses brought by all parties to the case. Apart from Malta's former prime minister, the list of witnesses includes several other politicians from the past and the present, security services officers and Hollywood star Richard Gere who had boarded the stricken boat Open Arms during the August 2019 crisis when Matteo Salvini was Italy's home minister.
Salvini faces trial for preventing the landing of the boat in the port of Lampedusa. Prosecutors say Salvini took the decision on his own ignoring objections of then Prime Minister Giuseppe Conte who in a series of emails had invited the Lega leader to authorize the immediate disembarkation of minors aboard the Open Arms, also in light of the presence of the ship at the edge of Italian territorial waters.
The court's decision to hear all witnesses will mean that proceedings will go beyond the narrow details of the incident but will also explore for example the risk of terrorist infiltration among migrants.
The inclusion of Joseph Muscat as a witness will not help the prosecution's case against Salvini because as former head of the government of another country Muscat is protected by diplomatic immunity and therefore cannot be forced to testify like other witnesses under Italian law.
Joseph Muscat was included in the list of witnesses summoned by Salvini's defence to support their argument that Open Arms arbitrarily chose to arrive in Lampedusa despite having the possibility of docking in Malta.
A lawyer for Salvini quoted by RAI said that "kidnapping is a crime foreseen in the event that the victim is forced to stay in one place. In this case the ship had the possibility to go to Spain or Malta and was not forced to stay in Italy," therefore the conditions for the seizure are missing ".
The trial continues on 17 December.