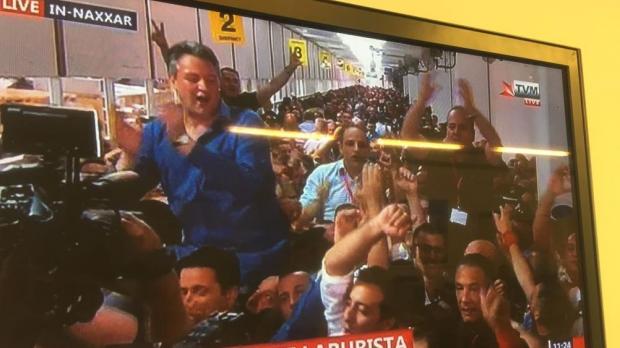 After twice skipping invitations to the public accounts committee to answer questions about energy contracts he negotiated, concluded, and signed, Konrad Mizzi yesterday said he would accept the third invitation.
The reason he gave for this conversion is that he did not want to let the nationalists – bastards – "distract" people from Robert Abela's great speech. The PN yesterday put forward a motion in the plenary to call on Konrad Mizzi to give account of himself. By declaring he'll be going to session today, the PN's motion became redundant.
Of course this is the official reason. Given hints we heard from Clyde Caruana, Konrad Mizzi was likely told by his former colleagues in the Labour Party that this time they would not vote to save his neck.
So now Konrad Mizzi, his head held high by spit and humiliation, will walk into the PAC and regale us with an hour or so of refusing to answer questions for fear of incriminating himself. Unless he loses his cool and makes things even worse for himself.
He has some experience of surviving interrogations. At the Daphne Caruana Galizia inquiry he said he "chooses not to reply" as if that was on some menu of equally available options.
The Labour Party will be rid of Konrad Mizzi, or at least his awkward physical proximity on the benches in Parliament, as soon as an election is called. Even so they worked out it is more convenient for them to let him be questioned publicly by the PAC than have to debate and vote in his support in a parliamentary motion calling him to attend.
There's some significance in that. The calculus the Labour Party makes now on Joseph Muscat's regime is, as ever, worked out on political convenience. It is now producing different results. The Labour Party has worked out that nobody believes Konrad Mizzi. They never believed him. What has changed is their supporters don't believe him anymore.
They no longer hope that a general election will settle this matter. It wasn't settled in 2017 when Konrad Mizzi was still being lifted on their shoulders. It's not going to be settled now when his colleagues no longer stand by him.
Konrad Mizzi may convince himself that he can choose to avoid consequences for his crimes. But four years ago he was convinced this thing would go away. It cannot. It must not.