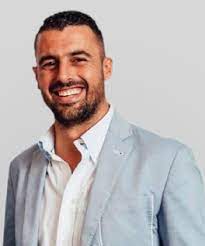 Iosif Galea has been arrested in Italy while on holiday with, among others, former Prime Minister Joseph Muscat, on the back of a European arrest warrant issued against him by German police.
Despite calls from the Opposition and other quarters, the Maltese police have not yet explained why they had not acted on Germany's arrest warrant even though they have been aware of it for several months.
When his arrest in Italy became imminent, the Maltese police are reported to have asked the Italians to hand Iosif Galea back to them on the back of an arrest warrant issued by the Maltese authorities which we first learnt of in a Times of Malta report quoting "police sources" saying they wanted Iosif Galea in connection with a separate investigation.
Although the police have made no comment, sources in the gaming industry suggest that Malta's arrest warrant against Iosif Galea was nothing more than an attempt by the local police to protect him from an arrest by the German authorities.
Industry sources say that the German arrest has been ordered because gaming companies on which Iosif Galea acts as a director have targeted the German market for gambling activities but has not returned a portion of the revenue to the German tax authorities as VAT.
German tax authorities claim that 19% of the money spent by gamblers in Germany on gaming websites targeting them is due to them as tax.
Some Malta-based gaming companies are known to comply with this tax interpretation while others, not just the ones in which Iosif Galea was a director, do not.
Iosif Galea's arrest has forced people involved in Malta-based gaming companies to wonder if they too might be wanted for tax evasion by German authorities.
In comments to the press after reports that Iosif Galea was detained while travelling with Joseph Muscat, the former prime minister said he had no connection with his travelling companion.
An earlier version of this post said Times of Malta quoted sources saying they wanted Iosif Galea in connection with the John Dalli case. Times of Malta quoted their sources saying they wanted Iosif Galea over his conduct while at the MGA.