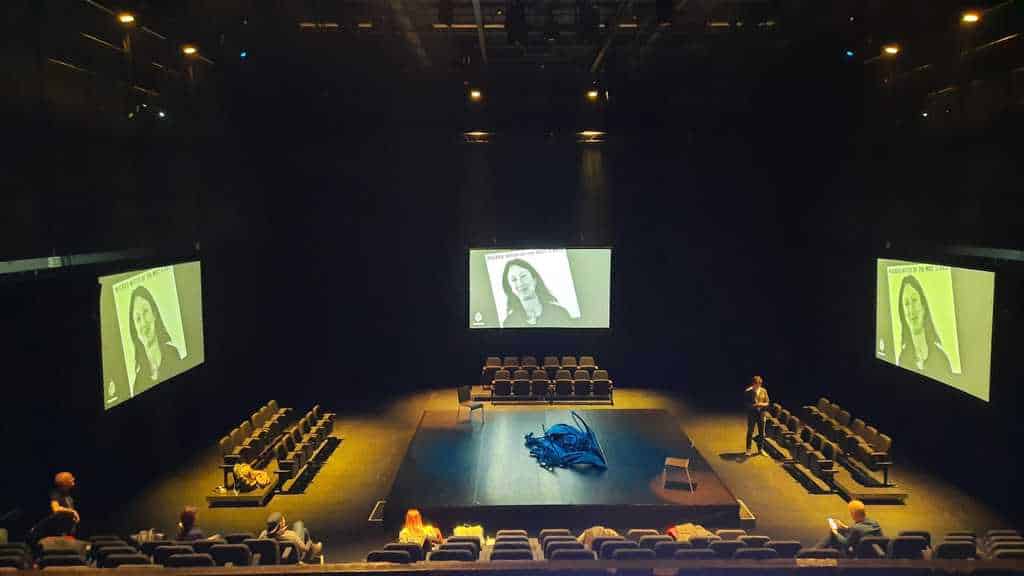 Tonight and tomorrow the KVS on the Quai aux Pierres de Taille in Brussels will be showing performances of Herman Grech's play on the killing of Daphne Caruana Galizia. The performances are being held during the week of the World Press Freedom Day.
The picture above shows the last technical rehearsal before tonight's opening.
The play is based on verbatim reports and interviews and pieces together the salient points of this ongoing tragedy through a series of monologues. It will be performed  in an intimate in the round production similar to its original presentation in Malta at the St James Cavalier theatre.
The event is being supported by the European Federation of Journalists and the Arts Council Malta.