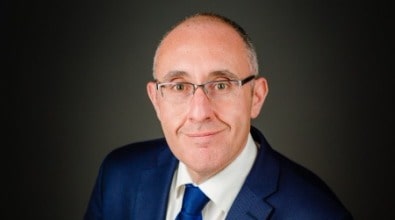 Testifying in court today, C-Planet owner Philip Farrugia said that at the time when a database of the voting intentions of all citizens of Malta was handed over to them, some time in 2012, the source of that data, Ivan Buttigieg, was "an employee" of the General Workers' Union's insurance subsidiary Untours.
In fact, Ivan Buttigieg, who sometimes uses his middle name Vladimir, was the CEO of Untours. He was also a Labour Party executive committee member and a general election candidate in the 2013 election and intimately involved in the Labour Party's election campaign management. Buttigieg is a long-standing Labour Party activist and was one of the founders of Labour-affiliated student politics organisation Pulse when he was a university student in 1997.
Since 2013 he has been appointed to a number of public sector positions including a directorship of the Co-operatives Board where he served alongside Prime Minister Robert Abela's wife, Lydia Abela.
Ivan Buttigieg now runs his own insurance consultancy Mulberry that operates from the A3 towers, the same building where he had previously worked for Untours.
Ivan Buttigieg's Mulberry office is used by Joseph Muscat to hold meetings with people uncomfortable to be seen visiting him at a more obvious location, like his Pietà office. The meetings continue to this day and Ivan Buttigieg remains a Joseph Muscat intimate. Buttigieg's business is backed by and co-located with Reanda Ltd, an accountancy firm headed by Robert Borg, which, according to Brian Tonna, took over Nexia BT's advisory business in 2020. Reanda later denied it had done so.
Robert Borg himself was one of the evaluators for the scandal-ridden VGH contract that is currently the subject of a separate magisterial inquiry that took the police to Joseph Muscat's home to look for evidence.
In another scandal related to the Labour Party, Robert Borg audited accounts to a company called B.E.D. Limited set up to cover for illegal donations from Yorgen Fenech to the Labour Party. He signed off on the audits even after he became that company's owner.