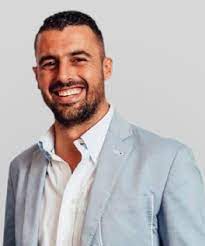 One of the two unions representing police officers has warned it will not accept the findings of any inquiry into how Iosif Galea was allowed to travel while a European Arrest Warrant against him was in place, unless that inquiry was properly independent.
The union said the matter would likely have an impact on some of its members. It challenged the independence of the Police Complaints Board that has been given the job to investigate the matter.
In a judicial protest Repubblika yesterday also called for an independent inquiry under the Inquiries Act instead of an investigation by the Complaints Board. In its protest Repubblika explained that the Police Complaints Board is prevented by law to look at any document which would not be made available if a member of the public asked for it under the Freedom of Information Act. Most relevant documentation, including the arrest warrant against Iosif Galea itself, would likely be out of the inquiry's reach making a farce of the process.
Earlier Repubblika President Robert Aquilina expressed concern on a Facebook post that senior management of the Police Force was getting ready to scapegoat lower ranking officers in this case in a desperate attempt to blame someone while police chief Angelo Gafà and top financial crimes investigator Alexandra Mamo remain unaffected. Robert Aquilina said that the two most senior police officers and home minister Byron Camilleri must carry responsibility for the scandal.
Iosif Galea who has in the past been associated with scandal ridden former EU Commissioner John Dalli and who was arrested while on holiday with disgraced former prime minister Joseph Muscat is wanted by the German authorities for tax evasion. Evidence heard in court in Malta meanwhile suggests that Iosif Galea has made illicit payments to officials working at his former employer, the Malta Gaming Authority.
A Times of Malta report today quotes sources saying that Iosif Galea is slated for blacklisting from the gaming industry. This is happening around 10 years after evidence emerged from an OLAF investigation into corrupt conduct by then EU Commissioner John Dalli that as an MGA official Iosif Galea attempted to blackmail a key witness in the case.