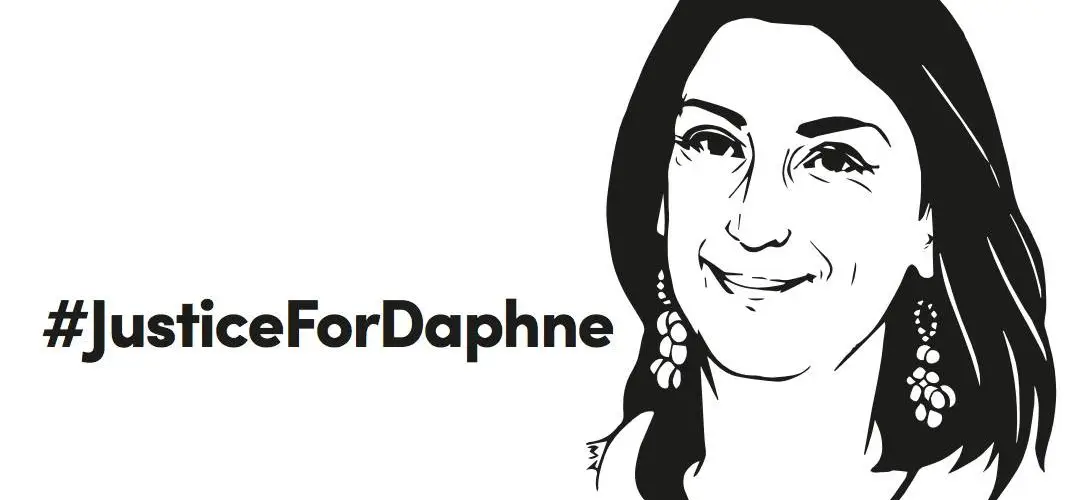 It'll soon be 5 years since the life and work of Daphne Caruana Galizia were brutally interrupted by her killers. It'll soon be 5 years of a shared struggle for justice for her, her family, and our country, a struggle which is yet incomplete and which has many years ahead.
Repubblika, #occupyjustice, and this website will on the 60th month of her assassination, do as we have done every other month before, meet to celebrate her life and her work, and protest at the ultimate injustice she was handed by an ungrateful country. Do make sure you keep your diary for 16 October and the days before that clear for the important events we are organising. We'll be joined by significant international visitors who share our admiration for Daphne and our indignation for still having to wait  for justice for her.
Many other individuals and organisations in Malta and elsewhere will also be marking this tragic and important anniversary. One of the first to announce an initiative is Scottish PEN who is hosting a vigil for Daphne Caruana Galizia in Scotland's Parliament in Holyrood. The event is being held on 16 September, effectively opening a month of commemorative events.
Please support these events with your presence and with any other way you can.