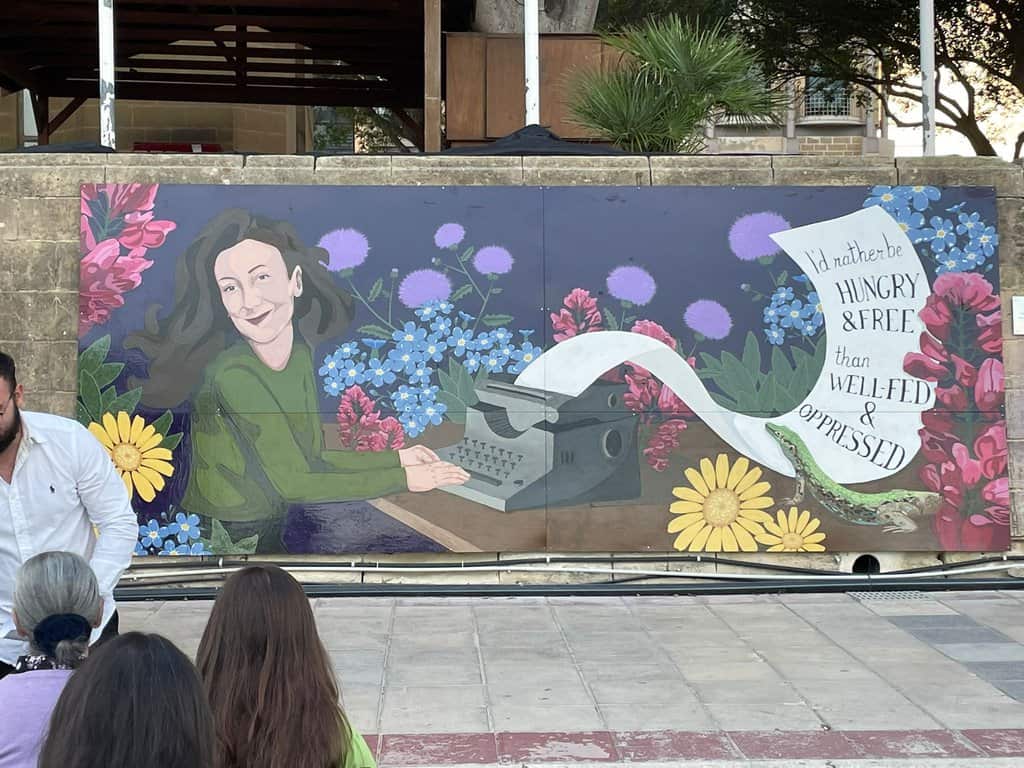 The University Students' Union KSU unveiled a mural dedicated to Daphne Caruana Galizia at the foot of the quadrangle of the old part of the university campus in Msida. The mural is the work of artists Amy Aquilina, Alessia Cacciatore and Rasha Belle Zammit Cutajar.
It was unveiled today in a ceremony led by KSU's President Alexandra Gaglione in the presence of Daphne Caruana Galizia's parents and other members of Daphne's family. The University Rector Alfred Vella attended the event.
The mural represents a smiling Daphne at work at a typewriter from which one of the quotes that represents her values of integrity is cited: "I'd rather be hungry and free than well-fed and appressed". The painting includes indigenous fauna and flora representing Daphne's passion for nature, gardens, and authentic Maltese beauty. The flora also includes bay laurel that has become a representational image for Daphne.