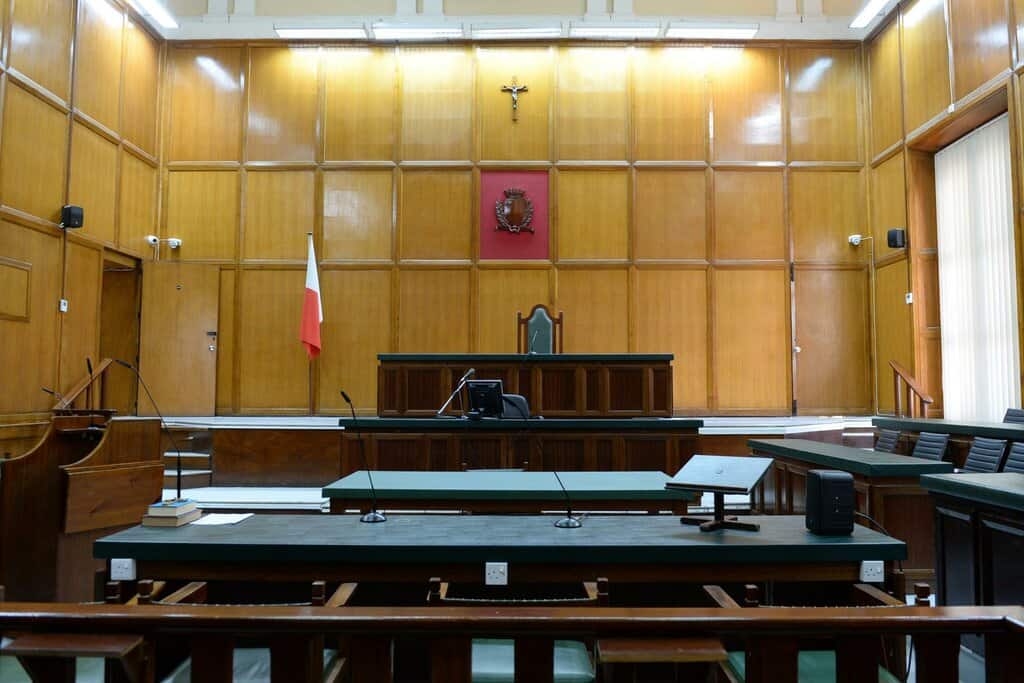 You may have seen Robert Aquilina's reaction to a decision by the constitutional court rejecting Repubblika's claim that our right to a fair hearing was breached by Nadine Lia's repeated refusal to recuse herself from hearing Repubblika's case against the police for not acting on a magistrate's findings about crimes at Pilatus Bank. Half-hearted apologies for the complexity of that sentence. Next time I'll draw a diagram.
The court didn't go into the evidence we presented to sustain our arguments that our rights were breached. The court stopped at the first hurdle, agreeing with the government's very first objection to the case we brought. To complain about a human right's breach, you must show you're a victim of the alleged breach. You're not allowed to complain about somebody else's sufferings. The court today agreed with the government that we are not victims and therefore we have no right to complain.
We'll have something to say about that I should expect, but first we must study the decision we received this morning, so enough about that for now.
I wanted to raise the issue of not having a legal standing to complain about something done wrong in a courtroom because of another incident I wrote about this morning, one totally unconnected with Repubblika. I wrote about Magistrate Joe Mifsud shooting from the hip yesterday when hearing charges against a man accused of murdering a woman. Read what I think about it here.
I learned since this morning that to make sure the press quotes him right Joe Mifsud printed advance copies of the commentary he intended to deliver in the presence of the accused and handed the printouts out to journalists present. I find this incredibly brazen and utterly wrong. It shows premeditation, it shows that Joe Mifsud fully intended to use the arraignment of a criminal as a platform to deliver a not-so-described press conference for a helplessly captive audience on whom to impose his opinions.
Consider this choice quote: "This is what society desires: that institutions listen to them and not to people spreading the culture of death and murder because of a few noisy lobbies who make a lot of noise in this country. It is of satisfaction that this country has law enforcement forces that sacrifice their lives to protect society and are sometimes subjected to unfair and cruel criticism."
Can you imagine how any loud lobby promoting "the culture of death" can have had any role in the case Joe Mifsud was handling? Precisely. This is in no way relevant to the proceedings. And since it is not relevant it is very wrong for the magistrate, whose job it is to prevent irrelevancies, not to wallow in them themselves, to indulge in this mindless but potentially dangerous crap. It's dangerous not least because it may very well be used by the accused at some future date to argue he has not been given a fair hearing.
Consider this rule from the code of ethics for the judiciary: "Members of the Judiciary shall not comment or grant interviews to the media, or speak in public on matters which are sub judice. Members of the Judiciary shall avoid communicating with the media and pronouncing themselves in public on matters which constitute a public controversy. In general, members of the Judiciary shall not seek publicity or the approval of the public or the media."
No exception is made to commenting or granting interviews to the media or speaking in public on matters which are sub judice or on matters of public controversy like abortion or the drugs policy or ingratiating oneself with the press (and with the public) while sitting in the magistrate's chair in the courtroom.
I submit a magistrate is only doing their job as a magistrate in the magistrate's chair when they're doing what the law requires a magistrate to do. If a magistrate sits in the magistrate's chair and plays chess, they're being chess players not magistrates. Joe Mifsud was indeed commenting and granting an interview to the media and speaking in public on a matter which is very much sub judice, and on other matters which are absolutely of a public controversy.
I'm alleging therefore that Joe Mifsud is in breach of the code of ethics and his conduct should consequently be appropriately reviewed and decided upon by the Commission for the Administration of Justice.
Here's the rub. Since 2016 I'm no longer able to ask the Commission for the Administration of Justice to review this problem. As ordinary citizens we all had that right until 2016 but in yet one more notch in the progressive erosion of our democracy, that right was taken away from you and from me.
Ignore the fact that the members of the Commission may by some sort of accident stumble on this article. That doesn't matter. They can only really act on the basis of a complaint sent formally to them. There are now only two people who can file a complaint about the conduct of a judge to the Commission: the Chief Justice and the Justice Minister.
If neither of those two people feel as strongly as I do that Joe Mifsud's behaviour is sanctionable we'll never find out what the competent authority that can formally rule on that question thinks about it. We'll never be heard.
I have no leg to stand on. I cannot show that I am a victim of Joe Mifsud's misconduct even though quite frankly if our judiciary behaves unethically and forgets itself and its duty to be impartial, you, me, everyone is a victim.
Citizens of this country have a stake in the justice system. Our blood need not be on the floor before we are given a right to make a claim when we as citizens have creditable reasons to believe and to argue that human rights are being, or risk being, breached. We are told, though, that we have no legal leg to stand on.