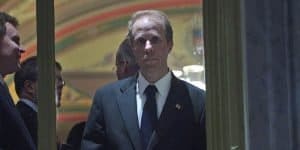 Steward Health Care, now owners of Gozo General, Karin Grech and St Luke's Hispitals, is owned by Cerberus Capital, a Manhattan asset-management firmed owned by Stephen Freiberg.
A few days before the last US Presidential election Stephen Freinberg paid almost a million dollars into Donald Trump's campaign to fund a negative advertising campaign to harm Hilary Clinton's political chances.
He has since been asked by Donald Trump to review the US's intelligence agencies.
New York Magazine reports that Cerberus manages an enormous amount of money — more than $30 billion — from several floors in a midtown office building on 52nd Street and Third Avenue. On one floor are the hedge funds, trading in distressed debt and residential mortgages. On a separate floor is the private-equity group. The latter excels at the turnaround, acquiring struggling businesses, implementing management fixes, cutting overhead, and flipping them for a profit.
Throughout the years, Cerberus has owned controlling stakes in dozens of businesses. Behind all of this is Feinberg. He is said to be Cerberus Capital's largest investor and reinvests most of his earnings back into his funds. His net worth is a matter of debate. Forbes magazine estimates it at $1.2 billion; office gossip at Cerberus puts it closer to $3 billion. Feinberg has said these are exaggerations.
Incidentally Cerberus in Greek mythology is a three-headed monster dog that guards the gates of hell. Nice.