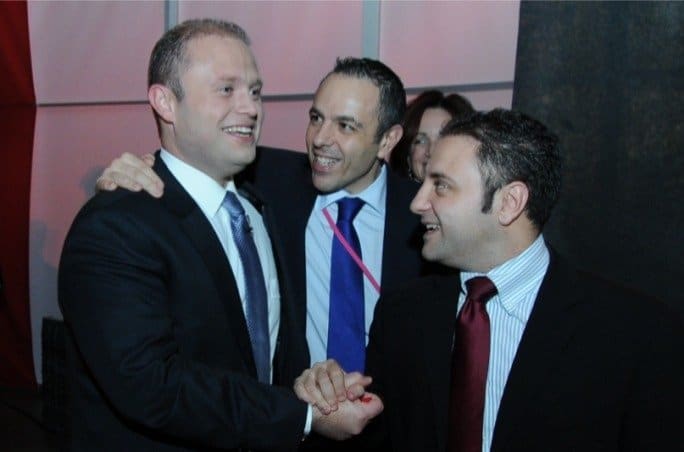 The Court of Appeal, presided by three judges, deferred their decision on whether Judge Antonio Mizzi should be made to recuse himself from hearing an appeal by Joseph Muscat and the Panama Gang from a court order the police investigate them to October 29th. Now you can read that sentence again and try to draw a flow chart or perhaps follow the below.
The significance of yesterday's deferment is in the fact that the judges knew how utterly pointless their decision will be when they announce it.
Let's sum this up.
The Panama Papers are published and our police ignore the evidence of crimes which they are obliged to investigate before deciding whether prosecution is appropriate. They ignore the evidence for a year.
Simon Busuttil — though it could have been anyone — goes to court to present the evidence to challenge the police to act. The court agrees with him and orders the police to investigate.
Joseph Muscat gets his personal lawyer to appeal that decision, as do the other members of the criminal gang uncovered by the Panama Papers. But they don't just rush to appeal. They wait for Antonio Mizzi to have his turn to receive it. Why?
Because Antonio Mizzi's opinions are safe for Joseph Muscat. Antonio Mizzi is married to one of Joseph Muscat's MEPs. And that MEP, Marlene Mizzi, has been visceral, loud and vicious in her public opinions on the case at hand.
But even if the man was capable of rising above his or his wife's prejudices justice must not only be done but must be seen to be done. Antonio Mizzi did not think so and refused a request for him to let some other judge decide this.
Such a decision would have been perfectly consistent with another judgement granted on request of Daphne Caruana Galizia's family for Silvio Valletta to be relieved of his role as lead investigator into her murder. Given he is married to a government minister. Her boss, again Joseph Muscat, should be at least a person of interest in this investigation though Silvio Valletta (and Antonio Mizzi in this decision) has clear family motivation not to bee too interested in him.
But who said justice should be consistent?
Simon Busuttil challenged Antonio Mizzi's decision to stay put. He went to another court asking it to order Antonio Mizzi to move aside. That court agreed and did so.
But now Joseph Muscat got his other lawyer to appeal: Peter Grech, the attorney general. Quite why the attorney general might have any interest in the choice of judge in a case he is not even a party to is beyond my, admittedly amateur, comprehension. Incidentally Peter Grech has also appealed the other court's decision for Silvio Valletta to move aside.
So Peter Grech dragged this to the highest court of the land and they obviously have to think about it. They're going to think about it until Antonio Mizzi retires and this whole charade will have been for nothing. Naturally at your very extreme expense.
In the meantime, and here's why you read all of the above, the police everyday refuse to exercise their discretion applicable with or without a court order to simply do their duty and verify the facts published in the Panama Papers, go deeper and seek prosecution and conviction of criminals.
We do not get justice from the police. We do not get justice from the prosecutor. We do not get justice from the courts. In the meantime a journalist investigating these stories is blown up and criminals silence the people's right to protest her fate. And theirs.