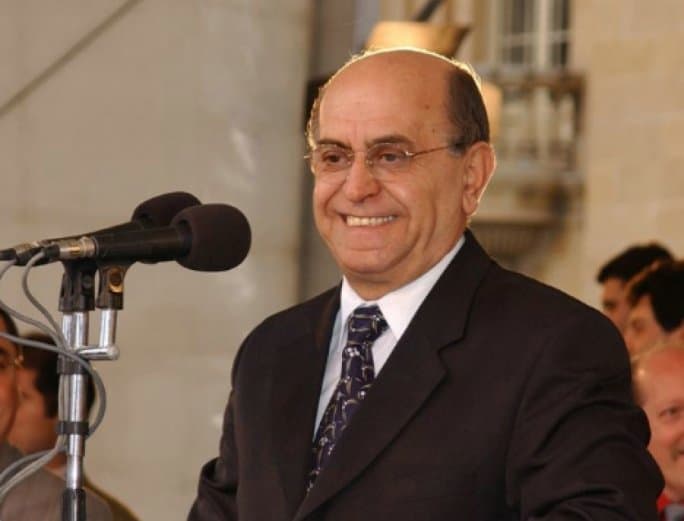 It was nice of Joseph Brincat to drop by in the constitutional case I filed against Owen Bonnici claiming his orders to censor the protest in front of the Law Courts was a breach of the rights to freedom of expression.
You see Joseph Brincat is part of our history of human rights. He's also part of our glorious history of seeing things upside down whilst hanging from his ankles from the ceiling shaking his fist at gravity.
He stumbled on the history of human rights when on his very last day as minister in Karmenu Mifsud Bonnici's government in 1987, on that fateful 9th May election day, his government signed Malta's agreement to grant individuals the right to petition the Strasbourg Court of Human Rights for any breaches that would yet be committed.
I say 'that would yet be committed' because that is what Joe Brincat intended. The European Court itself ignored him and heard complaints of any alleged breaches happening since Malta first signed up to the Convention in 1967. A right is a right is a right, and doesn't become one when Joe Brincat, Owen Bonnici or some other minister decides to grant it.
Someone shared with me this post by Daphne Caruana Galizia in 2012 that retold that story. Malta was the only western signatory to the European Convention on Human Rights that did not allow its citizens to appeal their claims of breaches of their rights in the Strasbourg court.
Joseph Brincat served for years in a government that denied this. Now he drags himself in front of court to speak of 'the many people (he) can bring to say they disagree with allowing the protest to continue in front of the Law Courts'. He intervenes in the case I brought because of course in the same way he acted when he was a government minister he cannot bear that someone he disagrees with can seek redress in our courts against the abusive actions of his government.
To back his arguments he concocts false truths including the lie that the Great Siege Memorial has been covered by the protest being argued about in court. That's as true as when Joe Brincat went on stage to stand by his leader Alfred Sant to celebrate the 'victory' of the 'partnership' in the 2003 referendum Labour lost resoundingly. In another words, it's flipping the truth on its head.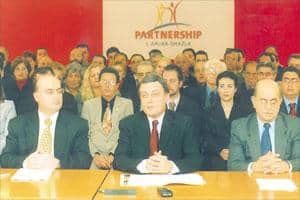 It was Owen Bonnici, whom I am suing, that covered the Great Siege Memorial and hid it from view for no discernible reason. Even if it was to scrub off wax or the residual glue from store-bought transparent tape it would have taken a couple of hours to do the job, as experts quoted in this story on Lovin Malta explain.
And yet the Memorial Joe Brincat is so enamoured of and wants displayed uncovered and undiminished, has been covered almost a month for no reason but to silence protesters and keep them away from it.
One thing Joe Brincat never learnt about the protection of freedom of expression in the European convention he prevented citizens from resorting to: the right to political protest is not qualified by whether he agrees with, or even whether a majority of public opinion agrees with it, not to mention whether the government agrees with it.