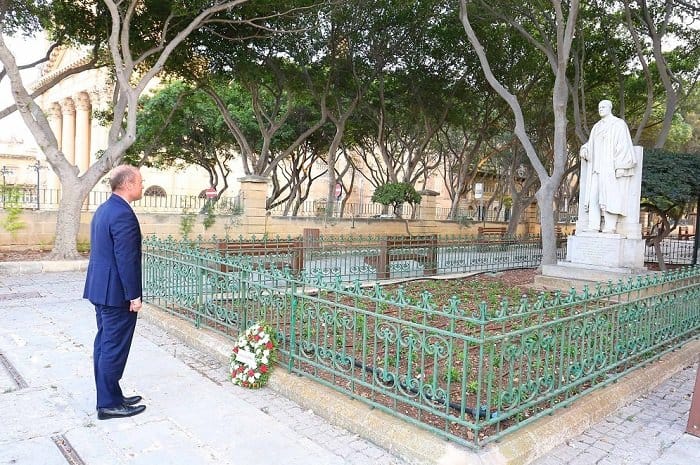 The prime minister went on one of his flower laying jaunts today. He's in the habit of visiting memorials to his predecessors in his high office of the state. Nothing wrong with that.
Nothing wrong with him laying flowers there. Flowers are nice. I like flowers. Most people I know like flowers. Whether you are or are not as deeply involved with the memory of Sir Ugo Mifsud, you're not going to resent a bunch of flowers.
You would think.
A man I know wrote to me this morning: "This morning I entered Valletta and placed a candle in a glass holder and two bouquets of white chrysanthemums on the steps of the covered Great Siege memorial, squeezing them through the barricades.
"I placed them at 11:30. By 11:50 they had been vandalised, the glass candle broken and the flowers crushed and thrown into a dustbin.
"I replaced what was left of the flowers recuperated from the bin. Between 13:00 and 13:30 I passed again twice. I replaced the flowers and they removed them twice."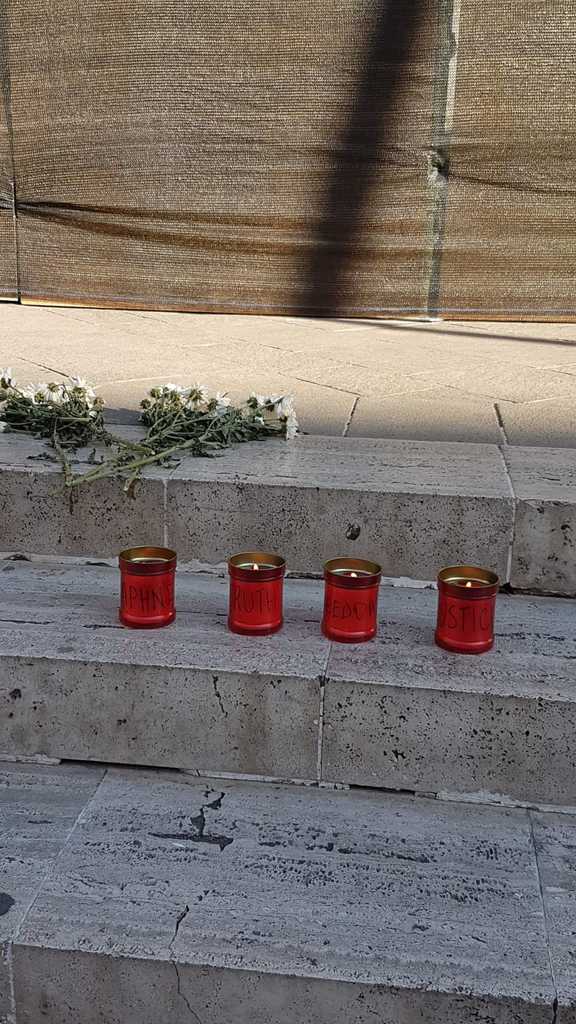 It's happening all the time. At all hours of the day, people go to the yurt that used to be the Great Siege memorial to place flowers and candles because to them, this is significant. Let's be generous and say as significant as it was this morning for Joseph Muscat to visit the memorial to Sir Ugo Mifsud.
But in Malta, you're not allowed to remember people whom the regime does not like.
This is what this is about: what you're allowed and not allowed to do in this country.
You're not allowed to remember Daphne Caruana Galizia, to protest the impunity of those who killed her, to challenge the people whom she embarrassed with the findings of her investigations.
You're not allowed.
The man who called me this morning does not intend to accept it. He knows he's being watched every time he replaces the flowers and the moment his back is turned they are destroyed. It hurts him every time but he knows he must continue. The hurt and the disappointment are no excuse to walk away from the march for justice.
I also have been going every day to visit the memorial since I came back from abroad this Sunday. It hurts to see it wrapped up like that and it hurts to hear the taunts from the street from people who recognise me. It hurts to see that absolutely no work is being done on the memorial and that it is wrapped and barricaded out of pure spite. The oppression weighs heavy.
I've spoken with journalists over the last three days who had flown in during the last 11 months to cover the Daphne Caruana Galizia and the Malta story. They heard what the government has done to the memorial. Some say at first that they cannot believe it. But soon they realise that they can. Very much so.
We must go on. We must defy. We will overcome.
If you can't do so before then, and even if you can, join us on Sunday 16th at 7 pm to defy this oppression with flowers and candles. And with the continuing cry for justice.