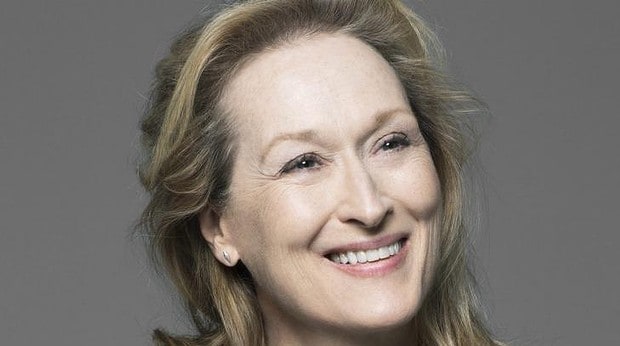 In an open letter to Porter magazine's winter issue, actress Meryl Streep defines "true bravery" when writing in defence of good journalism. "Bravery is terrifying and actual, bravado is a parade. We see enough examples of braggadocio and bravado strutting around on the public stage. True bravery is Maltese journalist Daphne Caruana Galizia, blown up in her car for reporting on the Panama Papers. I applaud and revere our female journalists — I love them, and their equally undaunted brothers."
"We need to protect, defend and thank the current crop of journalists around the world because they, their scruples and their principles are the front-line defences of free and informed people. We need the brave ones out front picking through the field ahead of us for landmines so we don't step on one, or elect one," Streep wrote.
"Journalists today, investigative journalists, and especially female journalists, are vulnerable and come under a special scrutiny online. They must vouch for their stories, put their names on them, and as a result they attract the cowardly, the bullies, the brotherhood of bots and their easily aroused armies of haters."
It's hard to add anything to that. And I won't. Almost a year since she's been killed we find ourselves, sometimes, thinking less about why we admired her. Because "the cowardly, the bullies, the brotherhood of bots and their easily aroused armies of haters" are relentless in their war of attrition to tire us out and make us doubt our own sanity.
From Joseph Muscat smirking on the camera delighted she's dead, to Jason Micallef calling for any token of her memory to be wiped from 'his' city; from lethargic Joe Brincat seeking to slow to a halt a court process merely asking if the right to protest after her death exists, to Owen Bonnici who goes ahead and suppresses it; from Chris Cardona who withdraws the libel suit that ruined her financially to suppress evidence he was lying, to Konrad Mizzi that laughs at the camera saying the Egrant inquiry proved she lied about him when obviously it didn't at all.
These men — all men — lead this mediaeval witch-burning Sabbath and their imps, dastards, ogres and knaves spew their hatred heckling in the street and posting on Facebook. Here are some of them to go with your lunch. Some are about Daphne Caruana Galizia and many are addressed to me because they're in response to an article I posted about the protest that started after her killing and continues, to their chagrin, even now.
Start with this one who repeats the public call for my suicide.