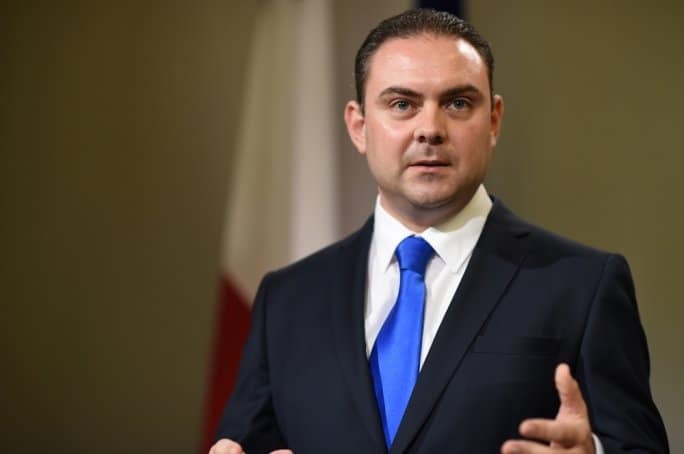 The Parliamentary Commissioner for Standards has made his first pronouncement. The fact that pronouncement happened to be about a lawyer and the Parliamentary Commissioner for Standards is the outgoing President of the Chamber of Advocates is, in my view, entirely secondary.
The Commissioner was speaking about a government Minister and a Member of Parliament. That Minister acted flagrantly in breach of the Code of Ethics that governs his behaviour and that of his colleagues even in the watered down version of this crop of Ministers that lowered standards as a matter of policy. That is enough to force him to resign.
OK let's back it up a little.
George Hyzler is the President of the Chamber of Advocates.
Just a few days ago, by consensus between opposition and government, he was appointed Parliamentary Commissioner for Standards. He's the first to ever occupy the role. The law is three years old but the government was in no hurry to put someone in the job, and now you can see why. If the Commissioner is going to have any self-respect, unlike many other occupants for public office, it's going to take him mere days before he starts pointing out seriously appalling standards in public life.
And here he stumbled on his first episode before he got his purchasing order for a new desk lamp approved.
Owen Bonnici was outed by Peter Grech as having introduced himself to him as attorney to private clients while serving as Minister for Justice.
Generally speaking if he was Health Minister, or Agriculture Minister, it would still be unethical for Owen Bonnici to keep a private practice. As Justice Minister that's as insane as it gets. Whatever next? Are judges going to give advice to the people they try on the side now? Are there really absolutely no boundaries?
Well, there are. Owen Bonnici is very keen on protecting them. Stepping across an invisible line on the floor to stand in front of a public memorial and place a picture and a bunch of flowers is an outrage. But conflating the role of Minister for Justice and personal attorney to people undergoing a criminal inquiry, that's a-OK.
George Hyzler called Owen Bonnici's double act "strange". It is that, but that does not matter. Strangeness is  not forbidden as such and the adjective gives altogether the wrong impression. This is not an endearing quirk like the academic who never shaves his neck.
There are clear reasons why the Minister for Justice must not represent private clients, particularly in, though by no means limitedly to, criminal matters. When he phoned the Attorney General, who constitutionally reports to no one in decisions concerning criminal prosecution, Owen Bonnici was overstepping his limits even by grabbing the phone.
He was exercising influence not in the interests of the public or in the interests of justice but in the interests of those who appointed him to speak on their behalf. By definition an attorney must exclusively represent the interests of his or her clients. There's no bigger picture to look at. If their client tells them they committed the crime they are being investigated upon they are obliged to keep that information to themselves and to act from then on in the interests of the client, if they keep their brief.
The Justice Minister has the opposite role. If he is made aware of a crime he must do everything in his power to ensure that the institutions of the state are resourced and equipped, free and unencumbered to ensure justice is meted out.
Can you see then that this conflict of interest is not some shallow inconvenience? The roles Owen Bonnici conflated are as conflicting as a tennis player who plays against himself. Much as no one can parry their own serves, there is no way he can do his job as Justice Minister while representing personal clients.
This is not merely strange. It is not even a lowering of standards. This is an abdication of responsibility which must, if this country even aspires to any form of justice, be followed by Owen Bonnici's dismissal.
Fat chance.