A play by Lizzie Eldridge is premiering tonight as part of the Valletta 2018 program. The playwright is missing the premiere. Here she explains why.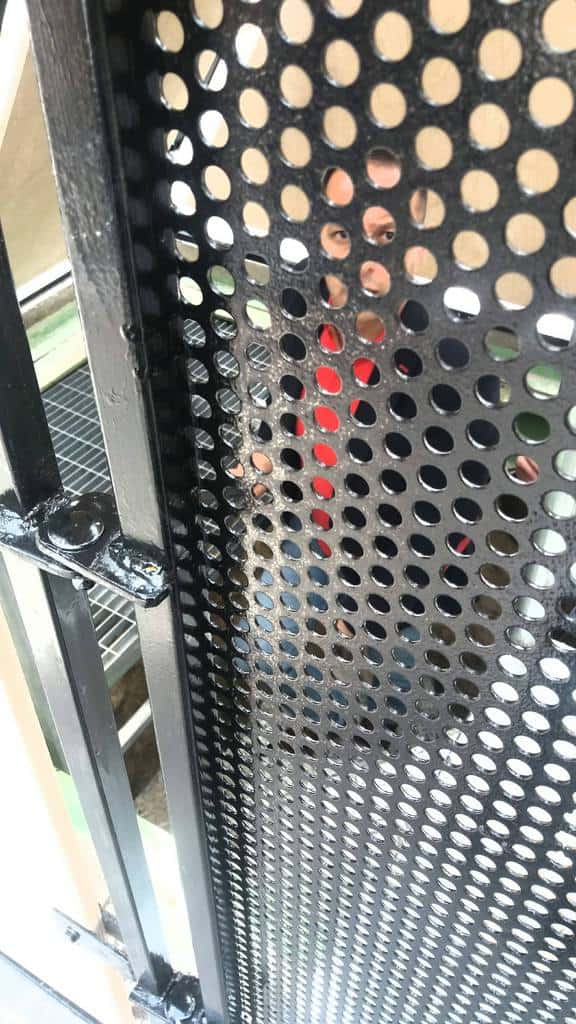 It's a real privilege, you'd think, to have your work chosen as part of the programme for a European Capital of Culture.  And tonight, my play Friefet Bojod premieres at Spazju Kreattiv as part of the Science in the City festival. Following three performances there, the play tours round non-conventional theatre venues across Malta, with a final performance in Valletta on the 8th of December. A cause for celebration you'd assume.
I submitted my original proposal to More or Less Theatre who work in collaboration with V18. In April 2017, when I was selected to write the play, Karsten Xuereb was the Executive Director of V18 and Margerita Pule its Programme Co-Ordinator. Two months later, both were removed without explanation and I was one of the artists who signed a petition opposing this. Soon after, I received an e-mail from the secretary to Owen Bonnici, Minister for Justice and Culture, summoning me to a meeting along with other artists who'd voiced their objections. In the firm belief that signing a petition is a statement in itself, I didn't go along.
This, however, was just the beginning.
From its inception, my play focused on corruption and construction. The drama takes place on a patch of land where a man wants to build a tower and a woman wants to plant a tree in memory of her dead son. In Malta, where we're crowded out by cranes and continually deprived of trees, this problem is acute and I'm writing these words in the dark shadow cast by the PA's recent decision to approve the hugely controversial and environmentally disastrous high-rise project on the former ITS site in Pembroke.
Despite fierce resistance, and despite the fact that no application has been submitted for a road tunnel necessary to make this monstrous plan viable, the application was approved by 10 votes to 4, the outcome hinging on the votes of government appointees in the Planning Authority Board.
The ever-present issues of construction and corruption form an integral part of the blood-stained landscape in which my play emerged. Shortly after a public reading of the first draft, Daphne Caruana Galizia was assassinated. An investigative journalist was blown up in a huge car bomb just outside her home in a country granted EU membership in 2004. A journalist who exposed corruption on an untold scale had been murdered, brutally, savagely and in broad daylight on a Monday afternoon.
I assumed that the thousands of people who turned out in Valletta the next Sunday to vent their outrage and their grief would keep returning. I was wrong. The shock of her assassination was almost matched by my absolute horror at the response to her murder. One of the most vociferous voices in this respect was that of Jason Micallef, Chairman of V18, who not only persistently called for the makeshift memorial to be removed at the Great Siege monument but took it upon himself to taunt the dead journalist in a St Patrick's Day Facebook post, bastardising her last written words with his own: 'The situation is desperate. There is (sic) happy people everywhere you look.'
More than 250 international writers, 72 European MPs and, last but not least, over 100 of us artists here in Malta demanded the resignation of Jason Micallef and yet, just as the known money launderers, Konrad Mizzi and Keith Schembri, have retained their positions of power, so too, Micallef continues to exert cultural authority over a city of culture that's been boycotted by its twin city of culture, Leeuwarden, since April.
Just as I was appalled by the 'she deserved it' reactions to Caruana Galizia's murder, so, too, was I unprepared for the silence from the artistic community in Malta. Usually, artists and students constitute the radical elements in a society. Here, the opposite is true. The petition we signed for Micallef's resignation facilitated anonymous signatures. Weird given that these artists are unknown in comparison with Margaret Atwood, Salman Rushdie and Ian McEwan.
But this is where the corruption endemic to Maltese society really comes into its own. Nothing is independent or autonomous in Malta. Everything is connected to the government so who wants to lose that all-important contract or antagonise useful contacts by speaking out alone?
And this is one of the most serious problems in Malta. Fear and self-interest maintain the status quo. Even when that status quo is fascistic and authoritarian and the antithesis of culture, the show must go on. Presumably someone kept playing Wagner for Hitler just as, last June, Joseph Calleja sang at a Henley and Partners event in London attended by the Prime Minister.
Perhaps Calleja would dismiss my decision to boycott my own work as 'hullabaloo' but I take the position of Anthony Neilson whose play, Stitching, finished its first run in Malta this week once the 2009 ban by the now defunct Censorship Board had been overturned by the European Court of Human Rights. Reflecting on this in a recent interview, Neilson says that 'art should question the status quo, not promote it.' 
For me, a Scottish writer who's lived in Malta since 2008, Neilson's words are a given. For me, it is natural to take a stand against the overt abuse of power, the velvet glove takeover by this dictatorship, the steady and overt hijacking of all our institutions, with Valletta as so-called European Capital of Culture being a glaring example of this. If the artists don't speak out when attempts are made to gag them then who the hell will?
So tonight a play I wrote about corruption will be performed in Malta for the first time, the all-pervasive reality of its theme being the reason for my absence. The dramatic irony is far from lost on me. I've dedicated my play to Daphne Caruana Galizia, vilified by the V18 Chairman in life and in death. The play's been translated into Maltese, Micallef's preferred language so neither 'elitist' nor 'classist', and a further level of irony will be added if he attends the show, which he should, shouldn't he, as the incarnation of culture in the shape of V18?