One apartment in the newly permitted dB tower in St George's Bay is being advertised for sale for €7.7 million euro. That's about what most people would earn in around 300 years. Presumably this will be the most luxurious apartment in the whole block.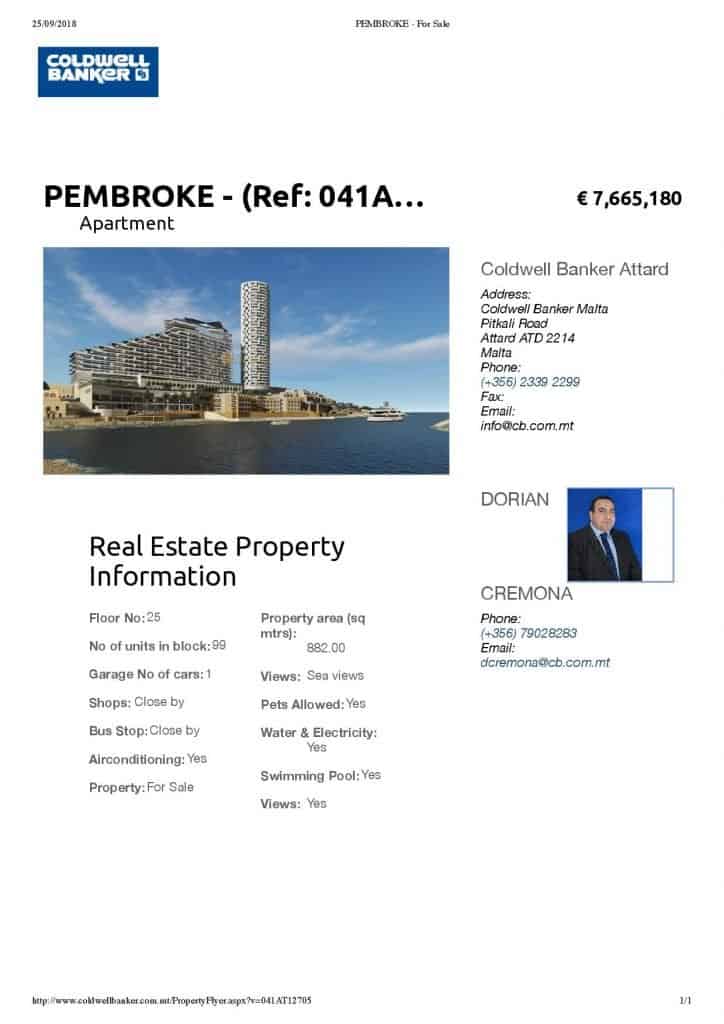 The block will have 99 apartments. If another one like this pied-à-terre for absentee oil tycoons is sold, the cost the dB group is paying for the land on which to build this tower and all the complex that surrounds it will be covered.
Now I'm no expert. But if one-fiftieth of the apartments planned pays for the cost of the land, before any profit from the hotel and the other businesses is taken into account, any amateur like me can comprehend the steal the land was given away for.
These are usurious profits and the principal is paid by ordinary tax-payers.
Alfred Sant was rightly shocked at the deal. He compared it with Fort Chambrai. It is comparable in the sense that deal was rotten, disadvantageous to the public purse and left a suspicion of corruption. The scale of the mess is of an entirely different magnitude.
He compared it with SmartCity. Now that the use of the land is being permitted to change to real estate speculation, Alfred Sant is starting to have a point there too. The original grant of land to convert a disused heavy industrial site into a working campus of low density of development is incomparable with the scandal the Pembroke development will cast like a dark shadow over its neighbours for decades to come.
Truly on top of this Pembroke tower there will burn the lidless eye of Sauron and the lease for the faceless dark lord will be very high.
A huge tract of land, the air and the water around it, the school that used to exist there, the skyline that rolled with the ridge, have been given up for Silvio Debono to sell apartments, each for the value of entire schools and small hospitals.
There is no universe where this is fair.