The PN issued a statement yesterday after Owen Bonnici publicly sought to justify the state's suppression of the protest in Great Siege Square. It interprets the government's actions as a violation of the right to free expression.
Here's the statement: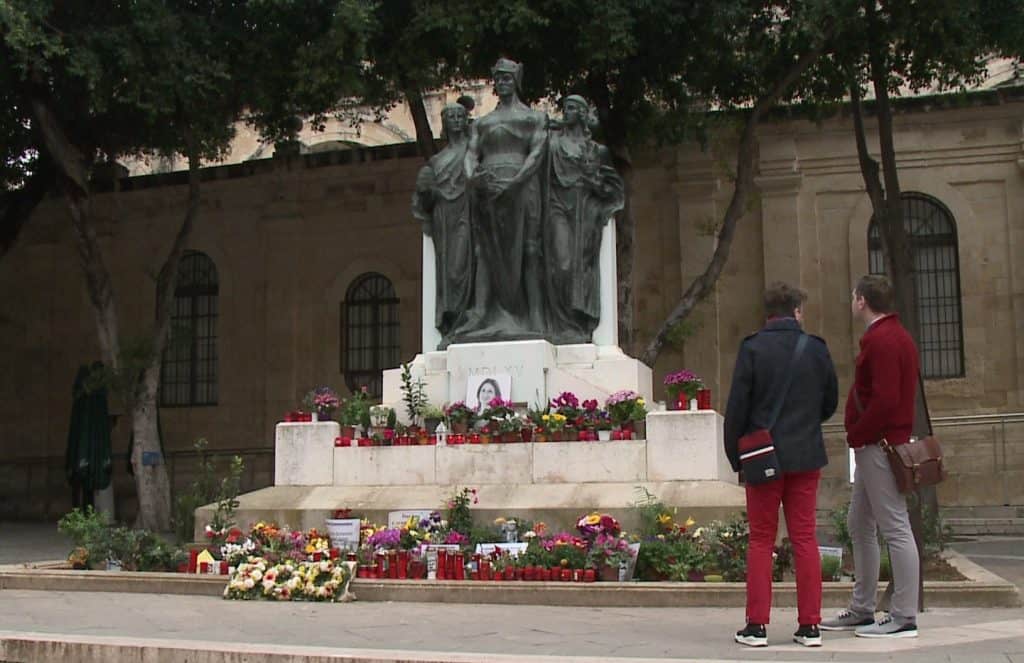 Id-dritt tal-espressjoni ħielsa taċ-ċittadini m'għandux jiġi mxekkel
Il-Partit Nazzjonalista jqis l-aġir tal-Ministru tal-Ġustizzja Owen Bonnici li jerġa' jneħħi banner, fjuri u xemgħat li jikkommemoraw lill-ġurnalista maqtula Daphne Caruana Galizia minn quddiem il-Monument tal-Assedju l-Kbir fil-Belt Valletta bħala wieħed għalkollox żejjed. L-aġir tal-Ministru Owen Bonnici juri d-disprezz li l-Gvern Laburista għandu għad-dritt tal-libertà tal-espressjoni.
Huwa inaċċettabbli li l-Ministru responsabbli mill-Ġustizzja u l-Kultura juża ħaddiema tal-gvern sabiex jiċċensura u jintimida ċittadini Maltin li bi dritt qegħdin jipprotestaw b'mod paċifiku biex issir ġustizzja dwar l-assassinju tal-ġurnalista Daphne Caruana Galizia.
F'pajjiż tassew demokratiku, il-Gvern jagħmel kull sforz biex jiżgura u jipproteġi d-dritt ta' kull ċittadin li jipprotesta b'mod paċifiku u mhux juża l-iskużi patetici li qed iġib il-Ministru. Il-Ministru u l-Gvern li jagħmel parti minnu aħjar jużaw il-ħin tagħhom jiġġieldu l-kriminalità lampanti fit-toroq tagħna milli jaġixxu kontra min qed jipprotesta b'mod paċifiku.
19 ta' Settembru 2018