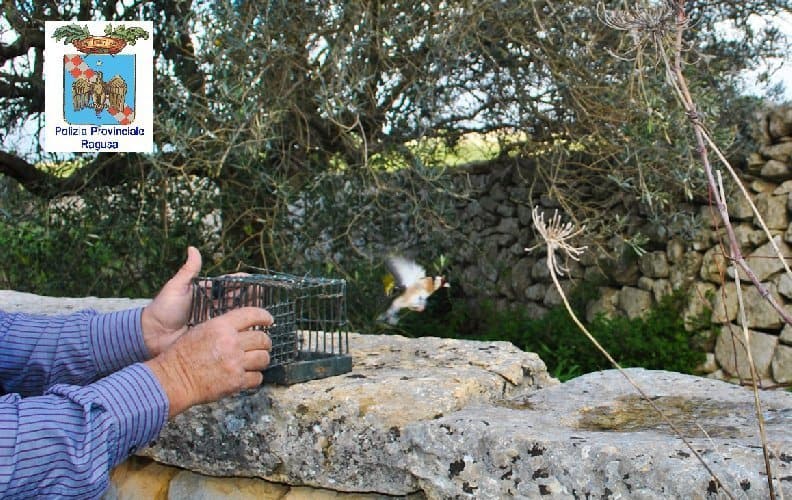 Three Maltese bird-trappers have been arraigned in the Sicilian province of Ragusa accused of illegal bird-trapping and animal cruelty. They were found on the hills of Monte Badia between Ragusa and Modica with 21 cages, boxes, metal nettling, ropes, nets and electrical bird-calling devices.
The police also found trapped live birds which they freed.
The Ragusan provincial police told regional news site ragusanews.com the Maltese trappers intended to resell the captured live birds on the free market.
The trappers are being detained pending prosecution in the Ragusan courts.