Tuesday evening — 40 hours before this post was written — a vigil was held at the feet of the Great Siege Memorial in protest demanding truth and justice, 18 months after the killing of Daphne Caruana Galizia. Our intrepid public cleansers have been since twice to wipe clean any hint of that protest.
But metres away this banner has been flown over Republic Street celebrating someone who, thankfully for him and those who celebrate him, was not killed in a car bomb for uncovering corruption in the Maltese government.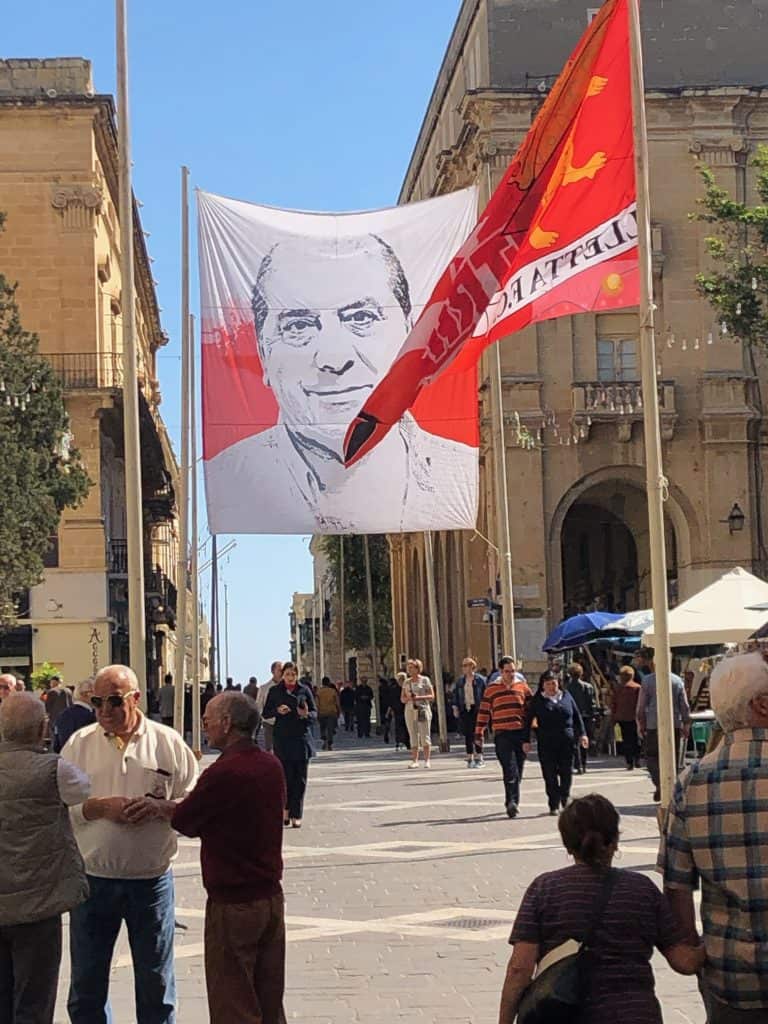 The public cleansing department has been there twice in the last 40 hours and it's not like you can miss it anyway. But the freedom to express delight at winning the football league here is respected. The freedom of expressing protest at government corruption and the impunity of criminals is not.
The hypocrisy does not end there.
But a few metres away some two days ago Labour Party officials marked the memory of Manwel Dimech. Owen Bonnici's troops have not yet been there to "clean up the memorial, as they do in every European city". The floral tributes were still there this morning. No 24 hour limit for good old Manwel.