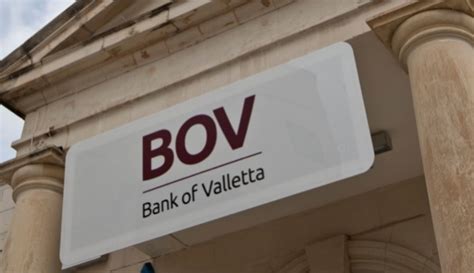 Another episode in the series "The Twilight Zone of Maltese Politics".
Joseph Muscat says that Bank of Valletta ending up without a bank it can exchange US dollars with is because it's doing well. If I were in the mood to be generous I could guess what he really meant to say. But I'm not. So I'll ask the Prime Minister the obvious supplementary question: would he have expected the BOV to retain its correspondent banks to exchange US dollars had it been doing poorly?
The fact is this is a red flag situation for BOV. As Times of Malta rightly reports today rumours ING was cutting the last umbilical cord for the BOV's USD business have been going around for months.
It has to be presumed that BOV has been trying to find an alternative for at least as long as we've heard this problem might be looming. One would expect they actually started trying even before that when it came down to just one correspondent bank and the dependency created just the sort of risk that is now materialising: ending up with nothing.
"De-risking" is not what throws you out when you're doing well, as the Prime Minister wanted to suggest today. You get chucked out in a "de-risking" exercise when you're a risk.
Maybe the Prime Minister wanted to say it's not altogether the Bank of Valletta's fault that it has been classified as an unacceptable risk for the banks it used to correspond with.
But he can't be that explicit, can he? Because then he'd need to tell you that the Bank of Valletta is perceived as an unacceptable risk because it is under the control of the same government whose Ministers set up secret companies in Panama and went around the world trying to flout anti-money laundering laws. Because the Bank of Valletta is regulated by the same banking authority that regulated Pilatus Bank. And Satabank. And Nemea Bank. And so on.
The consequences of this situation if it is not somehow salvaged in time to replace the correspondence with ING before it is definitively severed in December cannot be underestimated.
Consider for example the 'aviation cluster' that is so much vaunted by the government as the context in which Ryanair has set up a subsidiary called Malta Air, taking over the slots that Air Malta used to own, and barging straight in to elbow out the national airline.
Is Bank of Valletta going to open Malta Air's bank accounts? Is HSBC? Is any Maltese bank going to deem Malta Air an acceptable risk?
In any case, anyone handling the banking for any airline will need USD corresponding banks because all aircraft leasing and international fuel deals are transacted exclusively in American dollars.
That's going to reduce the number of doors Malta Air can knock on, isn't it? Because who is going to ask a bank to process the opening banking services for an airline, of all things, when it is unclear if they can process any international payments beyond this Christmas?
Joseph Muscat should be a little bit more worried than he looks.
And are we so sure everything is so rosy at BOV?
That was some strange news this week that BOV applied to issue a new €50 million bond. The bonds are unsecured which means the capital invested is not secured if the bank goes bust. And yet interest rates offered are about the same as those offered by secured bonds. Why is that?
That's a discussion for another time.