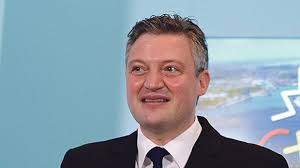 Konrad Mizzi has withdrawn his second human rights claim yesterday dispatching his lawyer John Bonello who ceded the case the Minister had filed.
Konrad Mizzi filed a claim in the constitutional court that the right in the law that allowed Repubblika and Simon Busuttil to ask for an inquiry into the Panama Papers breached his human rights.
Having filed this claim he asked the Magistrate who received Repubblika and Simon Busuttil's applications for an inquiry not to consider those requests until the constitutional court decides on his.
But the Magistrate went ahead and referred the complaints to Magistrate Charmaine Galea who was conducting an inquiry into 17 Black and ordered that the Panama Papers scandal is added to that inquiry.
The last time Konrad Mizzi withdrew his human rights case was when an Appeals Court quashed a lower court's order to start a similar inquiry. At the time Konrad Mizzi said he no longer needed to pursue his claim.
In this case, Konrad Mizzi objected to Repubblika and Simon Busuttil joining the human rights case as intervenors and the Court rejected his request for permission to appeal from that decision.
He has now withdrawn the claim altogether.