The story of Manwel Mallia sending a WhatsApp Group that includes Nationalist MPs the beginning of a conspiracy to "lobby against" a Council of Europe report is only superficially about him revealing strategy in the wrong chat window.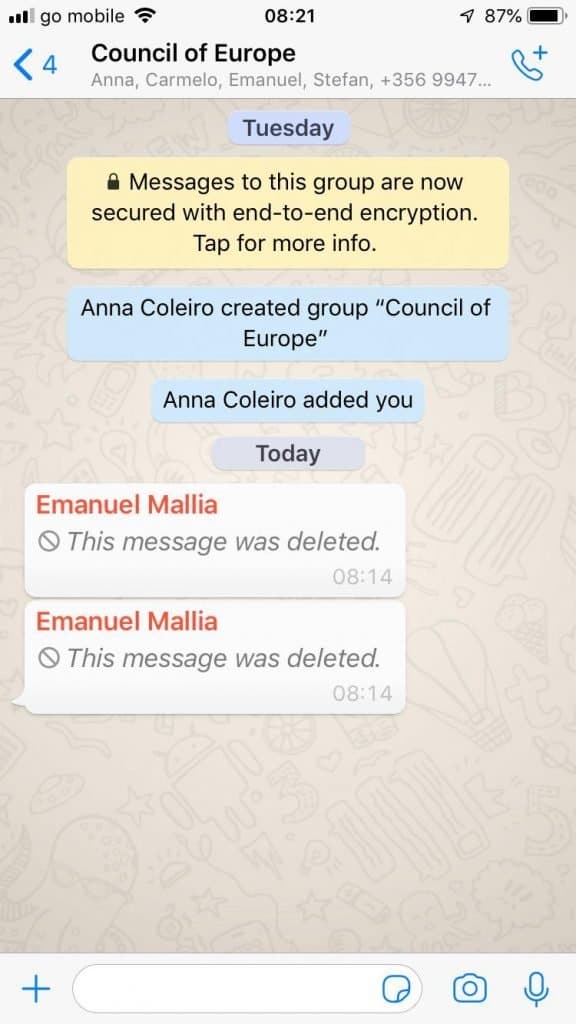 This is not about Manwel Mallia typing on his phone without looking who exactly would be getting his messages, even though that is how we found out about this at this stage.
Much more seriously this is about the fact that the government remains unwilling to deal with the recommendations of the Council of Europe and to instead work to get other people uninterested in them.
This strategy is disastrous.
They can "lobby against" Pieter Omtizgt's report until they're blue in the face. The fact is that anybody who looks under the veil here in Malta finds a rotten corpse.
Manwel Mallia wanted to tell his friends that it would be useful to lobby the heads of government of France, Italy, Spain, Portugal, Greece and Cyprus while they were meeting in Malta over the weekend. Unofficially the summit itself is an opportunity for Joseph Muscat to lobby regional leaders to support his efforts to take a top job in Europe. Manwel Mallia is thinking that the weaker the credibility of Pieter Omtzigt's report, the stronger the chances of Joseph Muscat of getting promoted.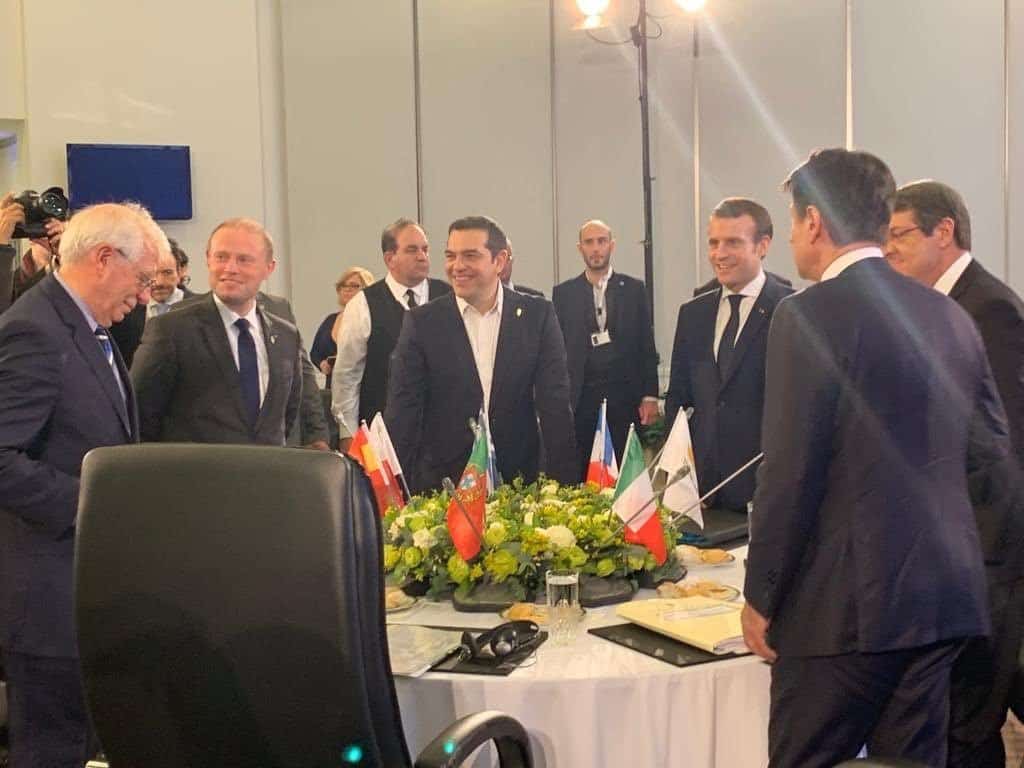 But as they say in Maltese, he's only seeing as far as the tip of his nose.
Consider this report on French news magazine L'Obs (the old Le Nouvel Observateur). They do a biography of Joseph Muscat because they hear he's eyeing Donald Tusk's job heading the European Council. "Worrying," they say.
The author looks at Malta and finds what every independent observer finds: an authoritarian regime that is mired in corruption presiding over a rotten infrastructure that preserves impunity. And she finds a country that ignores the fact that a journalist documenting this regime was killed in her line of duty and the government seems intent to obfuscate the circumstances surrounding her murder.
That's what every single report that looked into Malta found: CBS, BBC, RAI, ARD, NHK, France2, El Pais, The Guardian, La Repubblica, Suddeutsche Zeitung, The New York Times and many, many more. What do you think the heads of government attending the summit this weekend summit read in their spare time? KullĦadd?
It's also what rapporteurs for the European Parliament, GRECO and the Venice Commission found.
Pieter Omtzigt's report is only the most recent, the most succinct, the most blindingly clearly written version of every single assessment of the situation in Malta written in the last two years by anyone who is not an agent of the interests of the Labour Party, as Manwel Mallia is.
It is therefore impossible to merely "lobby against" Pieter Omtzigt's report without changing the truth that it documents.
The fact is that after this week's botched attempt at amending the Constitution, Pieter Omtzigt's report has already become an incomplete list of outrages committed by this government against democracy in this country. It is already time to write an annexe like those yearbooks that used to come to keep the encyclopedia you bought five years ago reasonably in touch with times.
Manwel Mallia could have spent his time usefully lobbying Owen Bonnici to draft the law about the prosecution service in our country that would meet standards that would satisfy basic Council of Europe requirements. He could have spent the time usefully pulling aside his Parliamentary colleague Jose Herrera and telling him that the worst way to deal with a backlash in the Council of Europe is by telling everyone from Iceland to Estonia to Greece to Portugal that we're more democratic than they are.
If Manwel Mallia wanted to be useful he'd tell his government just how tough his life as a Council of Europe Parliamentarian from Malta has become. No one takes him seriously. He proposed a motion to block the conduct of an inquiry into Malta and that was defeated. He proposed a motion to take the mandate away from Pieter Omtzigt and that was defeated. He proposed more than 50 amendments to Pieter Omtzigt's report and those were defeated. All of them. One by one.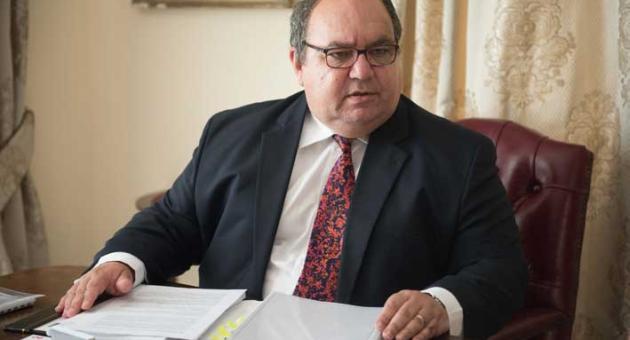 And now he needs to fly to the Parliamentary Assembly of the Council of Europe and before the summer recess somehow persuade MPs from all political parties from all countries between the Atlantic and the Urals that all they've ever heard about Malta in the last two years was a lie and he, only he, is telling them the truth.
Good luck mate. You're gonna need a bigger WhatsApp Group.