This series started out as an investigation into the American University of Malta, based on an interview with an ex-staff member who was part of the mass firings. [See When Is a University Not a University] However, it soon opened out on to the wider landscape of corruption saturating Malta. Part 1 is here.
There's a saying, isn't there? You can take the man out of Malta but you can't…
Martin Scicluna is merely one example. Despite living in the UK for all those years, he came back to Malta when he retired and started working for Prime Ministers on both sides of the partisan divide and there he was right back where he began. You'd never have known he'd left.
In 2004, the interviewer from The Malta Independent says 'you could easily mistake Martin Scicluna for an Englishman, born and bred', albeit 'from a Britain of another era', one who 'embodies the characteristics of a rather privileged, public school-educated Briton who served loyally in the army as well the civil service.'
But there's no mistaking that ingrained inbred partisanship so distinctive of Maltese 'politics' when it comes to Scicluna's unrestrained delight in attacking David Casa with a misshapen version of the 'rule of law'. Scicluna proves himself exemplary of Partit Laburista's doublethink.
As if cracking the Enigma Code, Scicluna pounces on Casa's phrase 'politically conclusive'. Like a rabid dog with a bone, he then distorts the fact that Casa deployed this term precisely because, in the wilful absence of criminal investigations into Schembri and Mizzi, despite evidence in the Panama Papers and FIAU reports, 'politically conclusive' becomes the appropriate term.
Shaking off his apparent loyalty to the British army, Scicluna shows himself as a true soldier of steel, parroting Muscat's tear-jerking promise to resign 'if by any chance and for any reason, the [Egrant] inquiry concludes there is some sort of evidence against me, or my wife – even some suspicion'.
Like a reliable stick of Brighton rock, Scicluna chants the same:
'If, following the verdicts of the magisterial inquiries, Casa proves to have been right in his allegations of corruption by the Prime Minister, his wife or any other minister or senior member of his staff, I shall be the first to demand they should be removed from office and take the full consequences of the law.'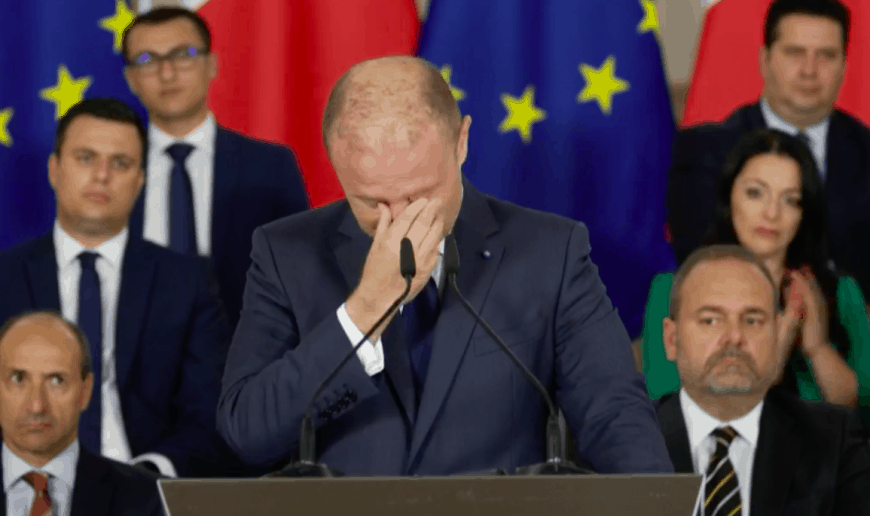 The foregone conclusions of the Egrant Inquiry – instigated by the subject of this inquiry with the help of his trusted lawyer, Pawlu Lia (not forgetting Owen Bonnici's pillow talk) – are prefigured in a response Muscat gave to a Times ofMaltajournalist back in 2015. Asked why premises were being arranged for the AUM prior to the accreditation process, Muscat replied with a word beloved of Scicluna: 'I will not interfere in the work of the [accreditation body] and I have full confidence in Martin Scicluna, who is an independent person.'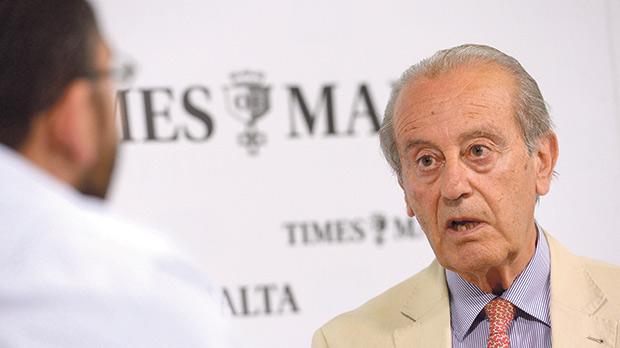 As soon as he begins his speech bestowing a university license on the AUM, Scicluna is at pains to stress the independent status of those involved:
'I should start by reminding you that the Commission is an independent Commission under the Education Act. The judgement which has been reached by the Board on whether or not to grant a license for the accreditation of the American University of Malta is a totally independent decision.'
We get the point, Scicluna. Nevertheless, given he's hardly the paragon of neutrality, it's worth taking a look at exactly how independent this Commission actually was.
Take Professor Tanya Sammut Bonnici, for example, Pro-Rector for Strategic Planning and Enterprise at the University of Malta. She was appointed by the government to sit on the NCFHE Board and the Quality Assurance Committee as well as the Foundation for Medical Services, the same place where, incidentally, Neville Gafa had a very lucrative contract.
Just to round off Sammut Bonnici's popularity with the government, Muscat personally lobbied for her to become Rector of the University of Malta in 2016. In what was described as 'an unprecedented move', he even held two consultation sessions with academic staff apparently to discuss the specifications for the rector's job, something many academics viewed as a marketing ploy.
Sammut Bonnici's relatively young age and lack of experience in administration were seen as disadvantages by other academic staff. These drawbacks resemble those of the 29 year old Mayor of Mqabba, Charlene Muscat, an ex-One TV reporter and lawyer (albeit with a 'learner plate') with no real experience in audit yet responsible for investigating the Lands Authority's massive breach of personal data last December. A political campaigner for Owen Bonnici, she was directly engaged by the Lands Authority without the need for time-consuming matters like applying for the job.
Sammut Bonnici is a little older (and better qualified) than the Mayor of Mqabba but still junior to Professor Alfred Vella who was eventually appointed Rector and also sat on the Quality Assurance Committee for the accreditation of the AUM. Presumably, due to her economic expertise, Sammut Bonnici is, in addition, Director of Malta Stock Exchange plc, a position she's held since 2015. 
The Malta Stock Exchange and other stories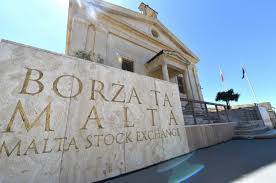 Malta Stock Exchange plc, like all Maltese companies existing as at January 2018, is on the ICIJ database which contains information on thousands of offshore entities that form part of the Panama Papers, the Offshore Leaks, the Bahamas Leaks, and the Paradise Papers investigations. The very fact that all Maltese companies are considered 'offshore' is itself thanks to the government's lax approach to the likes of Mizzi, Schembri, Adrian Hillman and the rest.
We already know Mizzi and Schembri are in the Panama Papers while the Bahamas evoke John Dalli and his miscreant daughters. Michelle Muscat was recognised for her generous charitable work there. Egrant – which could be Michelle's if someone asked Karl Cini – appeared in the Council of Europe report at the same time as Dalli had his accusations of unlawful conduct against the European Commission and OLAF rejected by the European Court of Justice. As for disgraced, Pieter Omtzigt explained exactly why Dalli is. 
Paradise in Malta is called 'serenity', but just because there are 84,487 offshore entities under Malta in the ICIJ database doesn't mean they're all dodgy. However, with Henley and Partners, Nexia BT (Malta's Mossack Fonseca, both literally and metaphorically) and others, even if unlikely and forming part of the 'Big 4' (e.g. PricewaterhouseCoopers), on the list of intermediaries, you need to stay alert.
The year after Nexia BT was revealed as the company which set up illegal offshore companies for Mizzi, Schembri and the Government's representative on the AUM Board of Trustees, Adrian Hillman, it applied to the Malta Stock Exchange for approval as a 'corporate adviser'.
Despite the fact that Nexia BT's Tonna and Cini have been exposed for setting up illegal offshore companies via the now defunct Mossack Fonseca, their website indicates they received approval from the Malta Stock Exchange as they're now charging lucrative fees for acting as corporate advisers for SME clients wanting to apply for admission to Prospects, a platform recently introduced by the Malta Stock Exchange.

Assuming Sammut Bonnici's financial acumen, and given the notoriety of Nexia BT when they made their application to Malta Stock Exchange, it's difficult to put their approval down to oversight. That's without mentioning the 'oversight' (or lack of it) of SMEs listing on Prospects and the reportedly slow bubbling mess there.
Prospects is a mini-stock exchange for companies without a track record (many of whom have been refused loans from banks) to raise money from the public through bonds. DF Advocates, legal advisors of the Sadeen group in Malta , act as Corporate Advisor to Prospects companies.
The Council of Europe draft report states the link between Tonna, Nexia BT and Adrian Hillman, that trusted government representative at the AUM:
'Mr Tonna and his firm Nexia BT, who played key roles in the Panama Papers, Electrogas, Egrant, Hillman and 'golden passports' affairs, both received numerous lucrative government contracts, including after Mr Tonna came under investigation.' 
It makes you wonder what else is going down at the Malta Stock Exchange when matters like these have slipped through the net.
Quite a maze appears when you locate the Malta Stock Exchange on the ICIJ database and take a gander at other involvements of its directors. One of the most prolific of them all has to be Joseph Portelli, the MSE's executive chairman, with a spider's web of directorships and other involvements. Oddly enough, it's not even his directorships (any conflicts there?) that presents the most curious involvement but his house address: The Royal Lady, St Anthony Street, Ghajnsielem, Gozo. This acts as the mailing address for Praedium Consulting Malta (PCM), a Specialist Explosives Remnants of War (ERW) Risk Management Company 'working in high-risk environments…designing responses to counter threats…able to provide the very best product and services with the utmost discretion.' 

With principal offices in Malta, Libya and the Balkans, its managing director, Ben Remfrey is also managing director of MAT Kosovo's EOD and ERW Training Establishment. Ex-British army, his work experience includes 'senior level consultation with Libyan National Government departments, Libyan Ministry of Defence and UN Agencies' from November 2013 to January 2015.
The Chief Admin Officer and Founding Partner of PCM, Dr Karl Strobl, is a risk manager for financial institutions, an advisory member of Stock Exchange Malta, and lectures at the University of Malta as well as the Malta Stock Exchange Institute. Previously, he was a member of Deutsche Bank's asset management division (now DWS) and global head of exotic products trading at ABN Amro.
It's probably happenstance that both these banks were involved in major money laundering scandals and that the non-executive director and another founding partner of PCM, Thomas Schildhammer, also served as managing director in Deutsche Bank's asset management division before relocating to Malta in 2014.
While no wrongdoing is implied, the News section of their website displays an interesting range of services and projects.   Included here is their announcement that in 2015, they became a corporate member of the Libyan British Business Council (LBBC), a group which should, according to an article in The Guardian, be shut down.
Criticising its hypocritical and superficial volte-face during the uprising against Gaddafi in 2011, the article says LBBC has always placed business first and that 'The LBBC (and by extension the businesses it represents) still tries to uphold the myth of a good Gaddafi – it's just tucked away behind the solemn proclamations of humanitarianism.' 
Little humanitarianism is to be expected from Chris Cardona, known 'associate' (or was it drinking buddy?) of two of those charged with assassinating Daphne Caruana Galizia. Yet there he was, heavily involved with the AUM, addressing the LBBC in the House of Lords in the UK Parliament on 15thJuly 2016, shortly after Scicluna granted the AUM its license.  At this meeting, Cardona emphasised that 'Malta has historically acted, and will continue to be seen by both parties as a kind of ''second home'' where business relationships may be brokered.' 
Maybe that's why Neville Gafà – who stalked Caruana Galizia in the days leading up to her murder – felt so comfortable making a trip there last year and held diplomatic meetings with government officials supposedly as Muscat's 'special envoy'. Maybe he thought this 'second home' would support his insistence that the meetings were based on 'friendships' and it was just by chance he 'bumped into' a Libyan militia warlord while 'on a personal trip'.
A leaked document showing Gafà was invited 'on an official visit' by the Libyan Foreign Ministry – and invited along with Muscat's security guard, Kenneth Camilleri – makes the image of a 'second home' increasingly ominous. More so given Gafà was implicated in a medical visa racket and the illicit sale of Schengen visas at the Maltese consulate in Tripoli. In addition, he's alleged to be intimidating witnesses who can testify to this. 
Gafà later formed part of an official government delegation to meet the Prime Minister of Libya. According to Libya Express, during this meeting, Charles Saliba, Malta's ambassador to Libya, expressed the Maltese Government's willingness to re-open its embassy in Tripoli. Yet if the Libyan Foreign Affairs Ministry is to be believed, this embassy was open last November as Gafà was granted a visa for the explicit purpose of going there. 
With 'no time to waste in explaining things', Gafà's refusal to give answers was mirrored by Muscat's feigned ignorance of the exact ministry Gafà was working for.
When Muscat's temporary bout of amnesia subsided, he admitted Gafà had been working for his own office since January 2019, a month after his original spree in Libya with militia warlords.
However, just as the Ministry of Tourism refuses to provide details about Konrad Mizzi's trips to Dubai in 2015, so, too, a recent 'Freedom of Information request for Neville Gafà's contract has been rejected by the Prime Minister's office on grounds that he is not high enough on the pay grade to justify its publication.'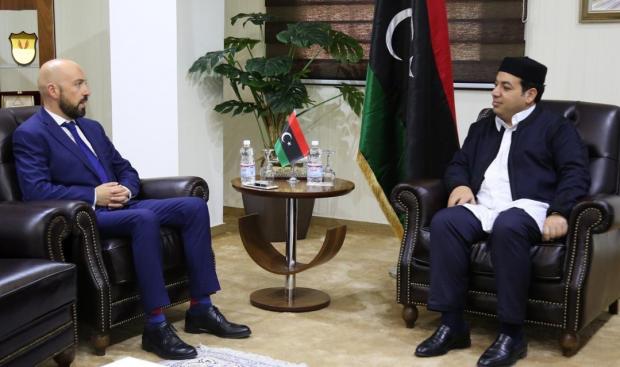 Yet Gafà was 'high up enough' to form part of the official government delegation to Libya and previously led a delegation meeting Libyan leaders and warlords (although he claimed that was a holiday).
In what is a million miles away from being a 'functioning democracy', freedom of information in Malta is treated with the same contempt as the public inquiry into the assassination of Daphne Caruana Galizia.
And let's take it as a given that nothing which involves this government can ever be put down to chance.