The SIGMA conference will no longer be opened by Joseph Muscat who is presumably otherwise occupied.
He was due to open the conference on Wednesday with fanfare. The conference is being held in Ta' Qali though the annual industry awards are being held at the Hilton Hotel.
This is a screenshot of the program that still says the conference is due to be opened by Joseph Muscat but the picture has since been replaced by Chris Fearne's.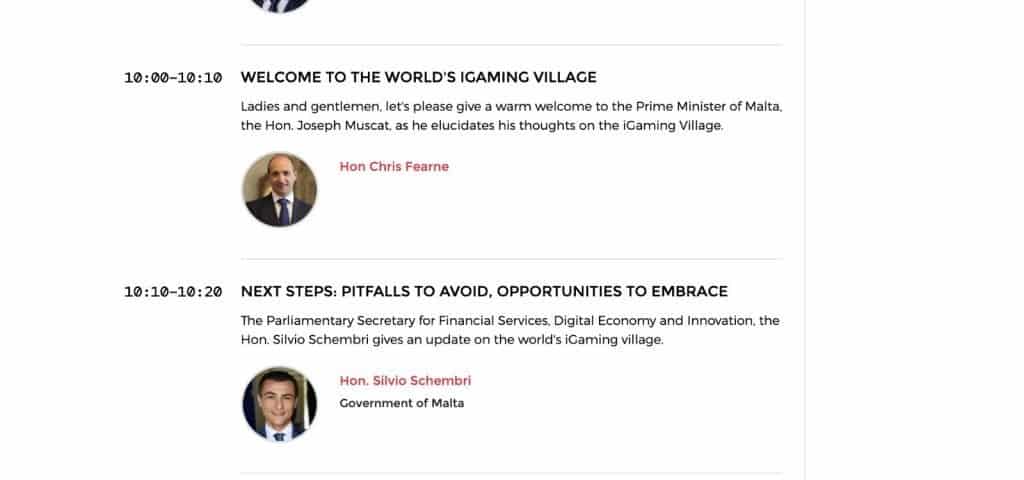 Unlike Evarist Bartolo, Chris Fearne has not made any suggestion of misgivings about Joseph Muscat staying on as party leader. Although his comment to Times of Malta earlier today may be indicative: "We will set our own agenda. We are not afraid of taking decisions. Nobody is greater than the country or the party. Nobody is above the law".
Incidentally I find the callousness in Chris Fearnes remarks to Times of Malta positively revolting. Yes, Chris Fearne, whoever killed Daphne Caruana Galizia harmed the country and deserves to be punished. But would it kill you to acknowledge that the biggest injustice at the hands of her killers was suffered by her and then her family? Can we see some humanity before the freakish desire to preserve power for yourself and the Labour Party?